The passion for material and gesture
Babel Brune was created by Clémence Barker Canler. For the past ten years, she has traveled across Asia to develop new products and source decor and furniture for the European market. From the cabinetmaking workshops in Rajasthan or the Bali's textile workshops, she explores the materials and craftsmanship for which she is a passionate. Returning to Europe, she opens her eyes to what she had not learned to appreciate before these experiences. She relearns to observe, to be inspired, and becomes a real sponge to all this aesthetics that makes her vibrate.
Until that creativity becomes too pressing not to be addressed. She had to find a way to welcome this creative bubbling and respond to its deep convictions. She dreams of new modes of consumption, alternatives to the classic circuits for selling furniture in Europe based on imports. This is how Babel Brune was born. By creating objects of character, combining craftsmanship and artistic inspiration, it relies on its operational expertise to express its creativity in an assertive and uninhibited way and participate in the creation of new modes of consumption.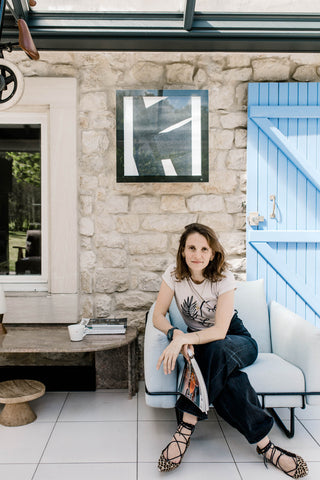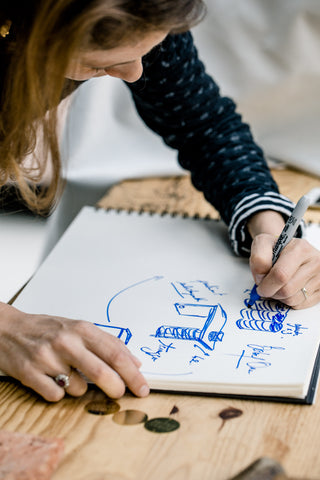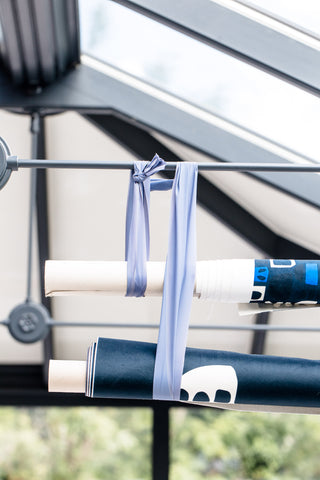 Why Babel Brune ?
At Babel Brune we have a particular knowledge, that of adapting to the expertise, know-how and artistic sensibilities that surround us on each project. Each trade having its respective constraints, we are building a common language capable of transcending them to, together, create beauty. In this sense, Babel Brune echoes the Myth of the Tower of Babel.
At Babel Brune we combine the materials and know-how that fascinate us to create unique and sustainable objects.
Create the sparkle
Rich textures, deep colors, daring choices, a resolutely free bias and freed from all classic codes for objects that create sparkle!
Vibrant, Babel Brune objects reflect the inspirations that nourish them. Inspired by Art in general, each of our collections comes to life following artistic favorites that inspire us, make us want to do, create and have fun.
"Free to create, embracing trends or ignoring. Free to undertake by following our convictions more than the law of the market. Free to be able to listen to you and make your desires come true."
Objects of character, for living interiors
Objects witnessing a story : that of its manufacturers who leave a little piece of soul there, that of the one who will fall in love at first sight, and then that of those who will follow attached to this story that continues in their hands. The interior of the house is where life happens where we need balance. We create objects to make you happy, to create the interior in which you will feel balanced : sometimes inspired, sometimes rested.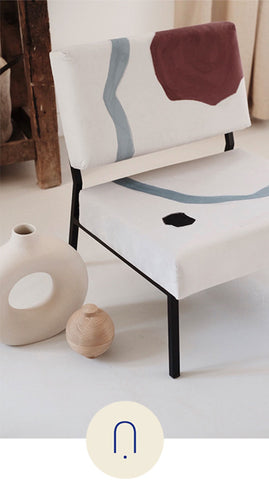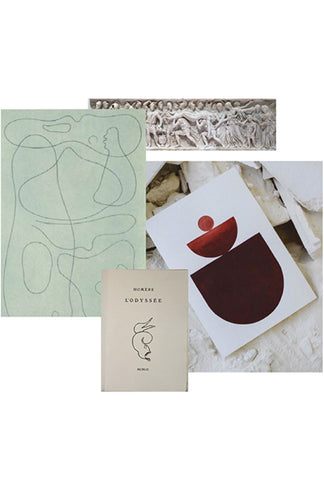 Babel Brune Team at your service