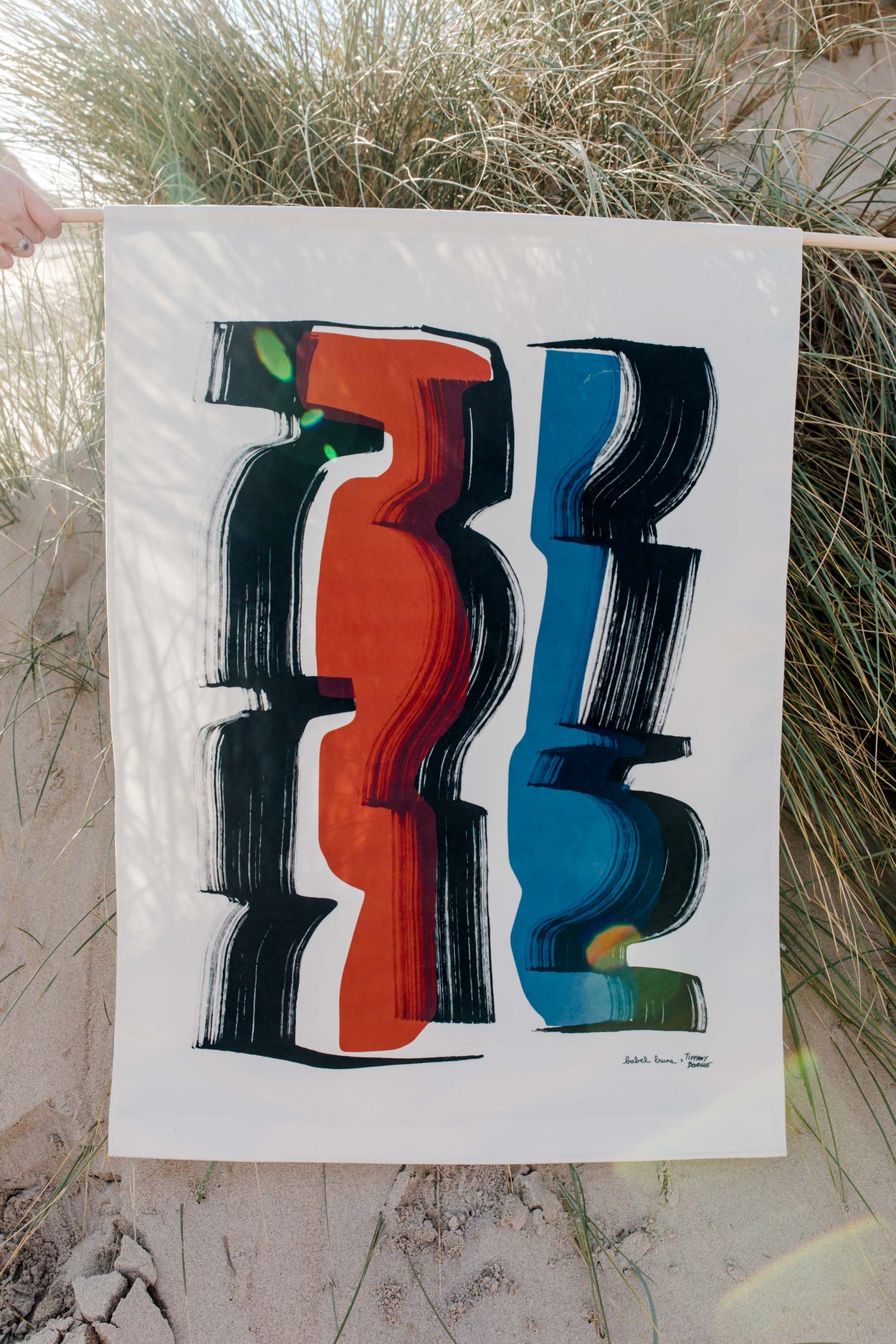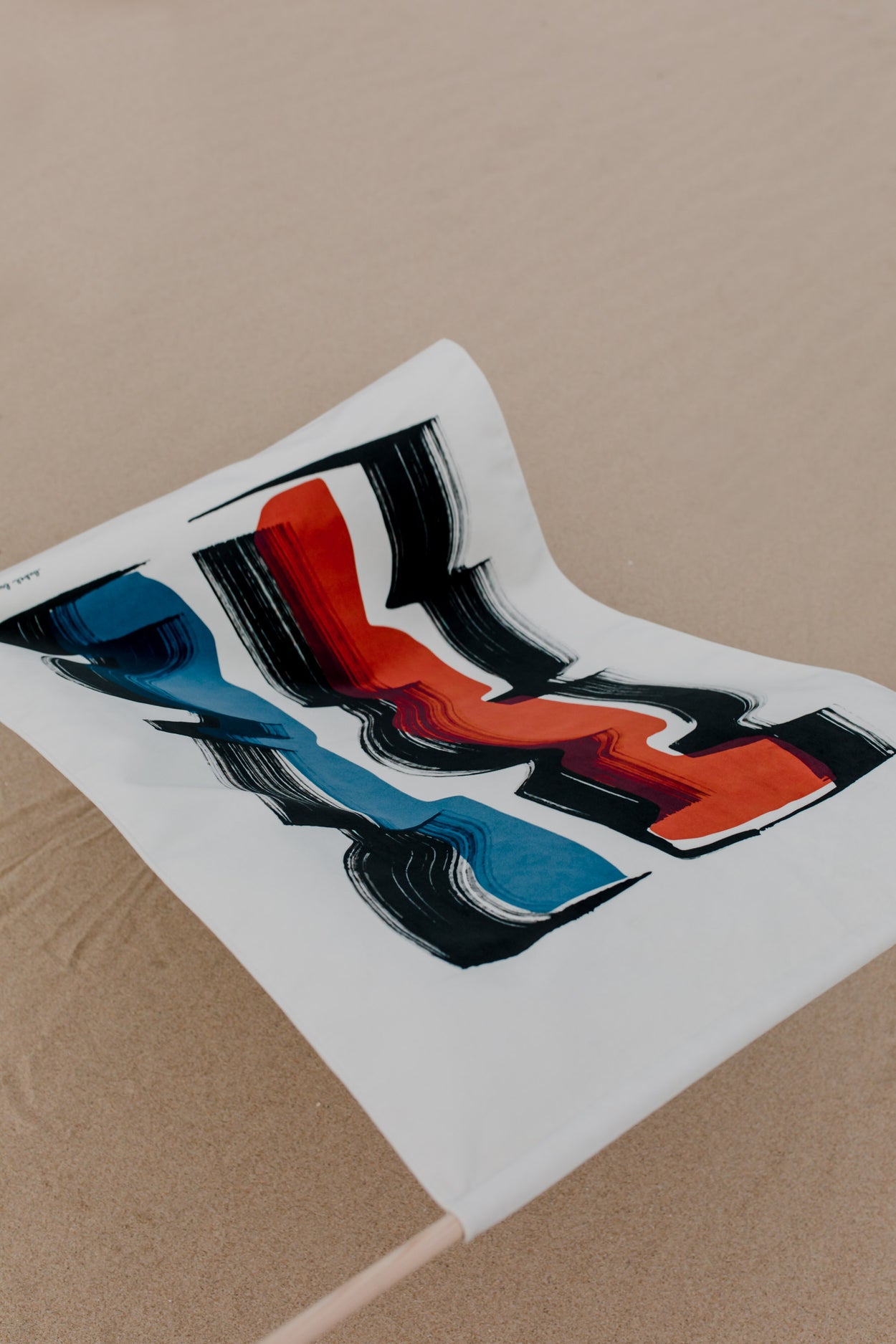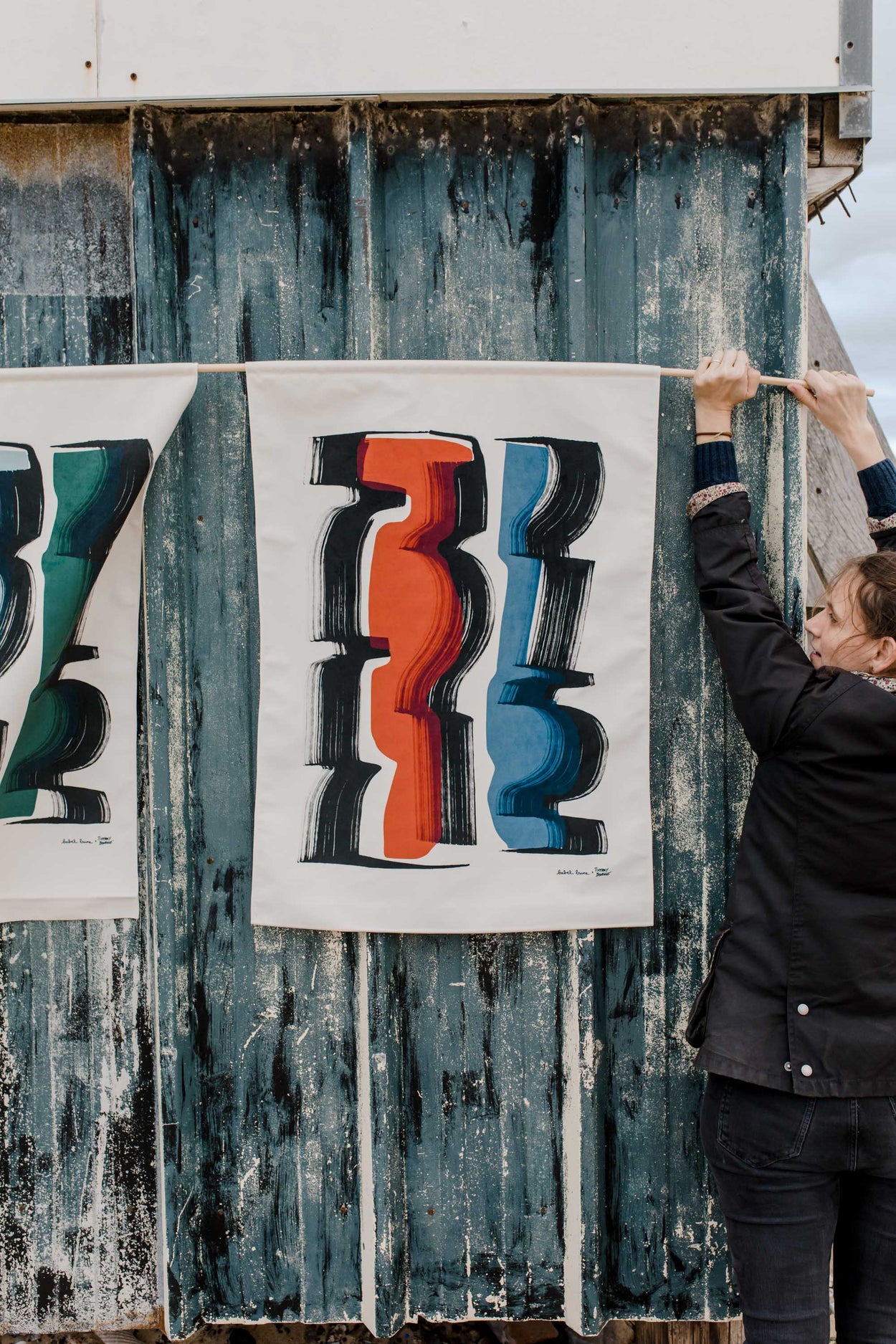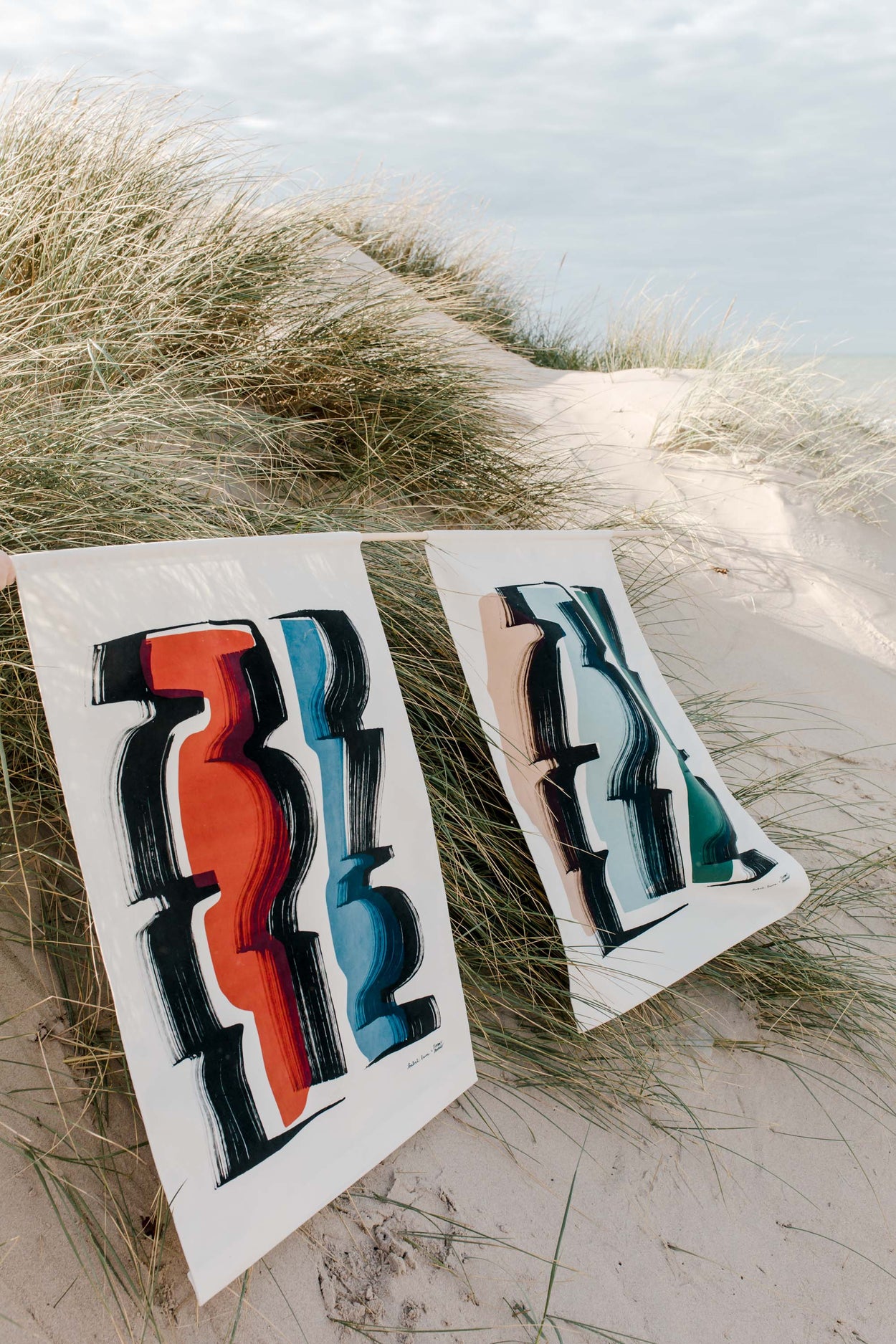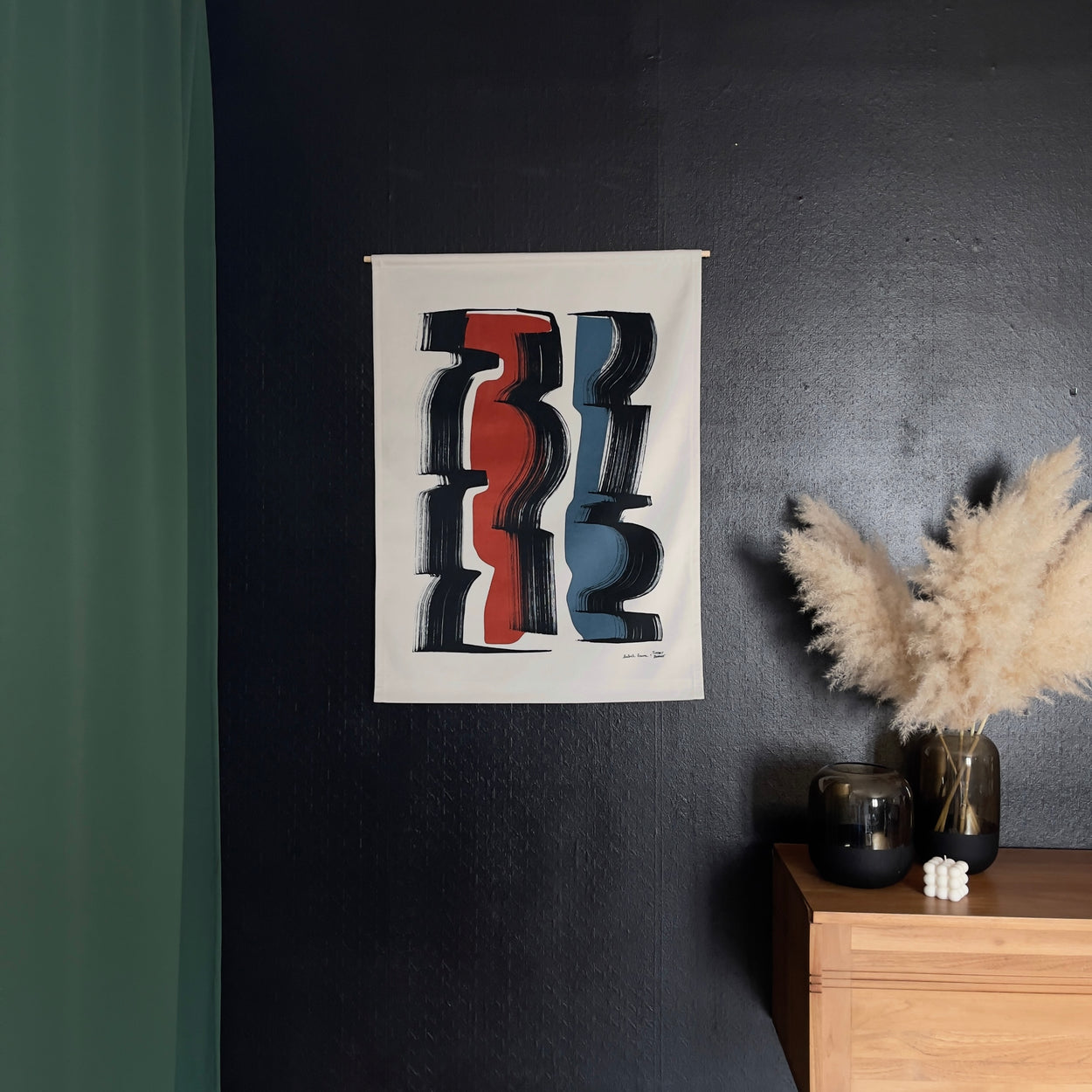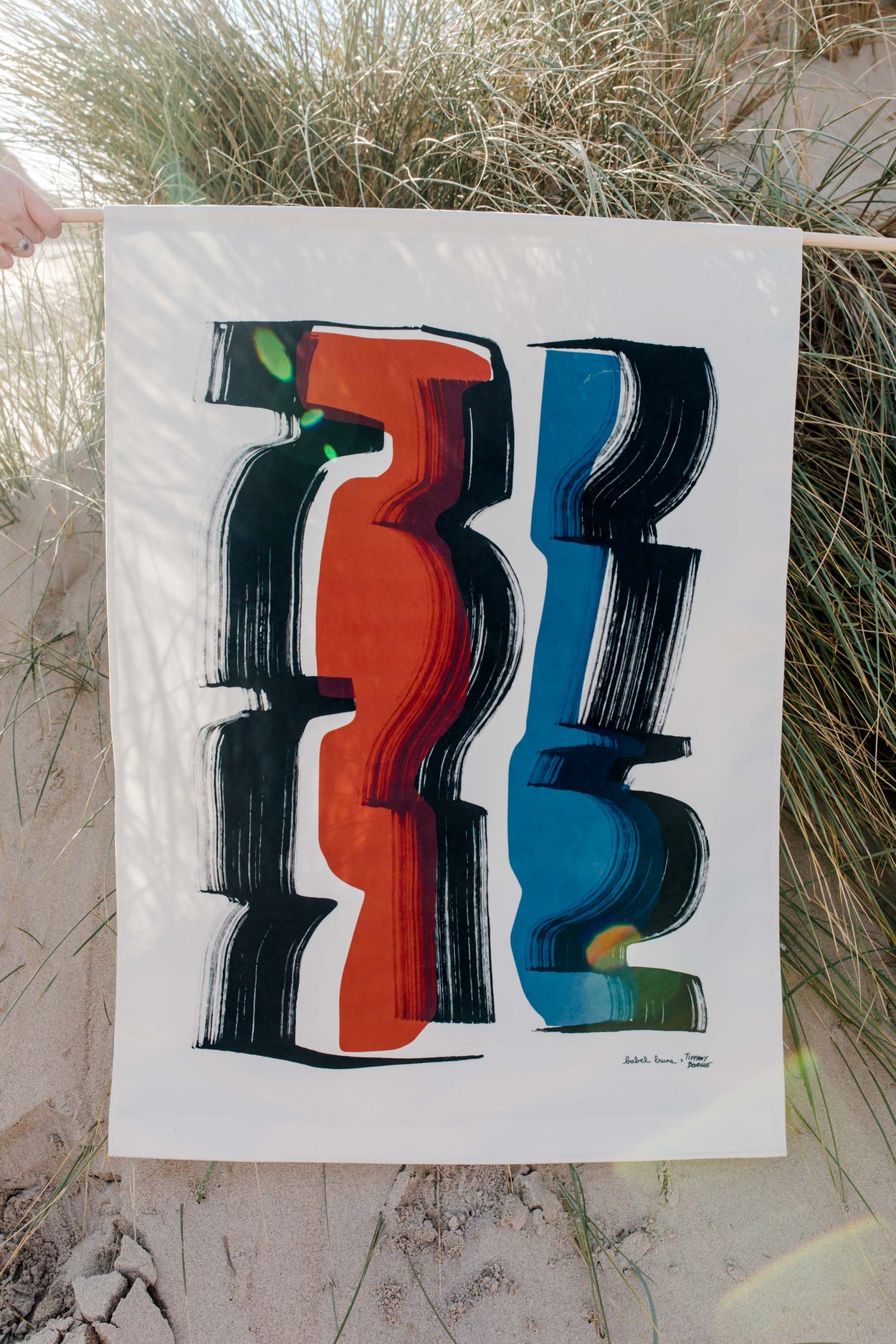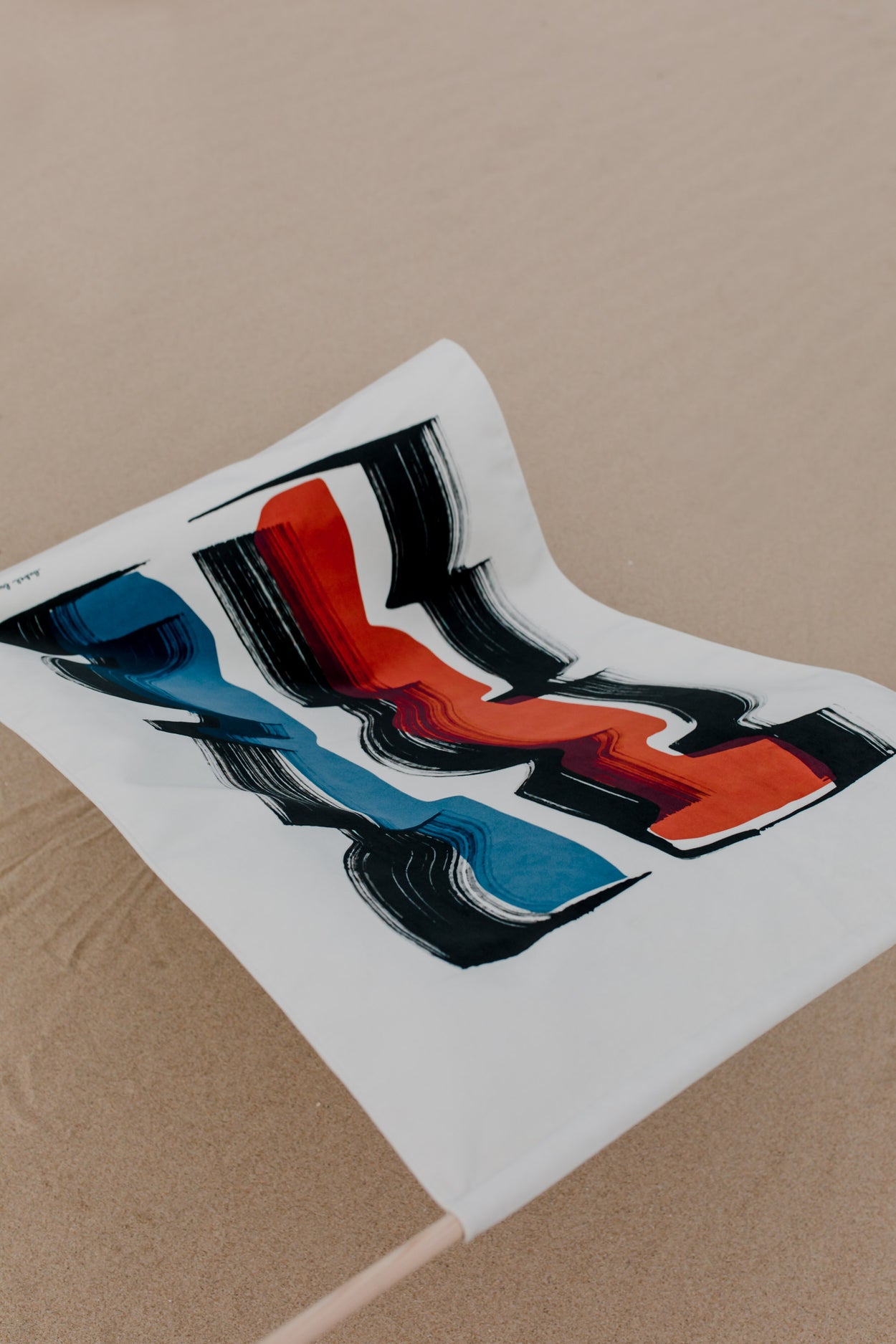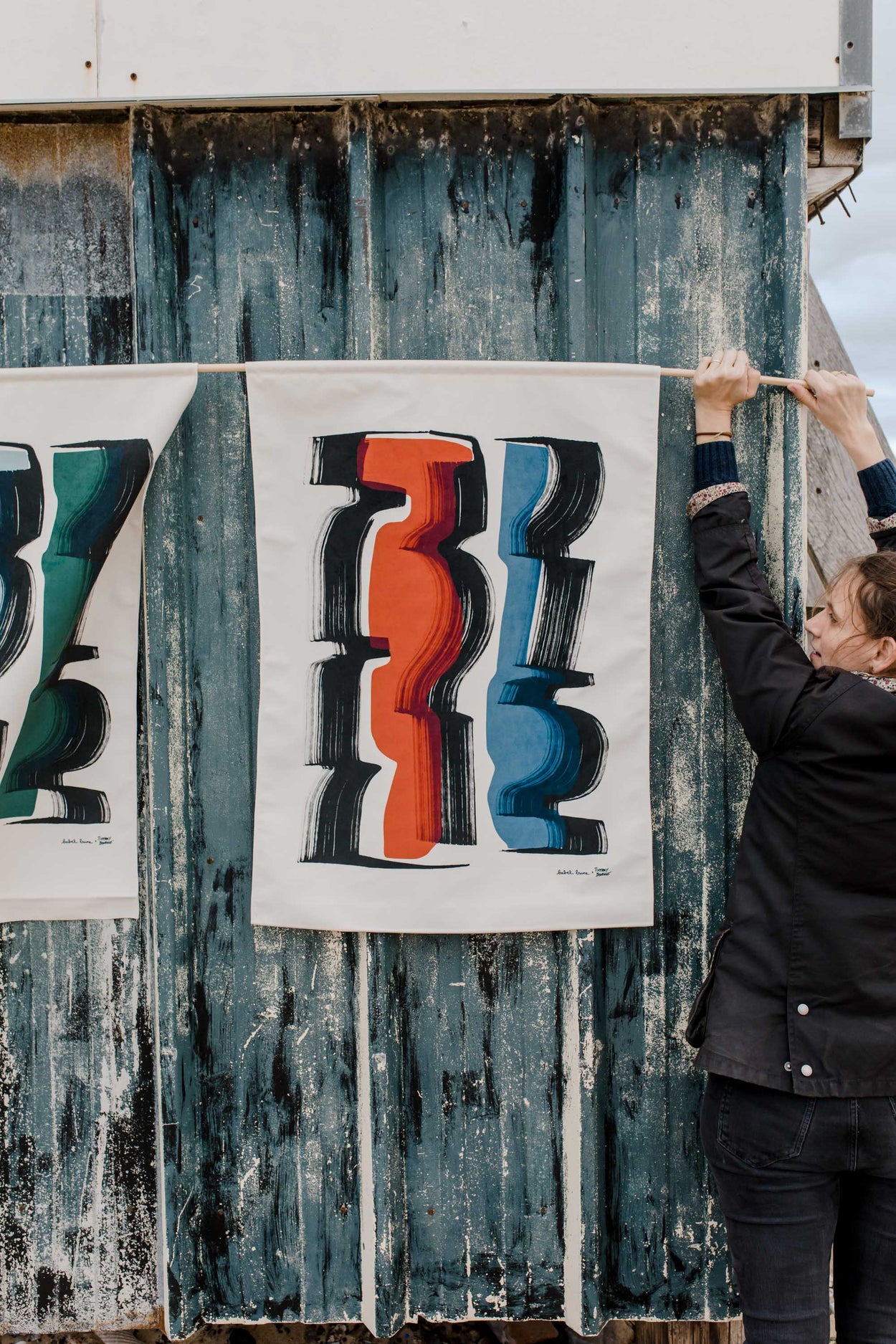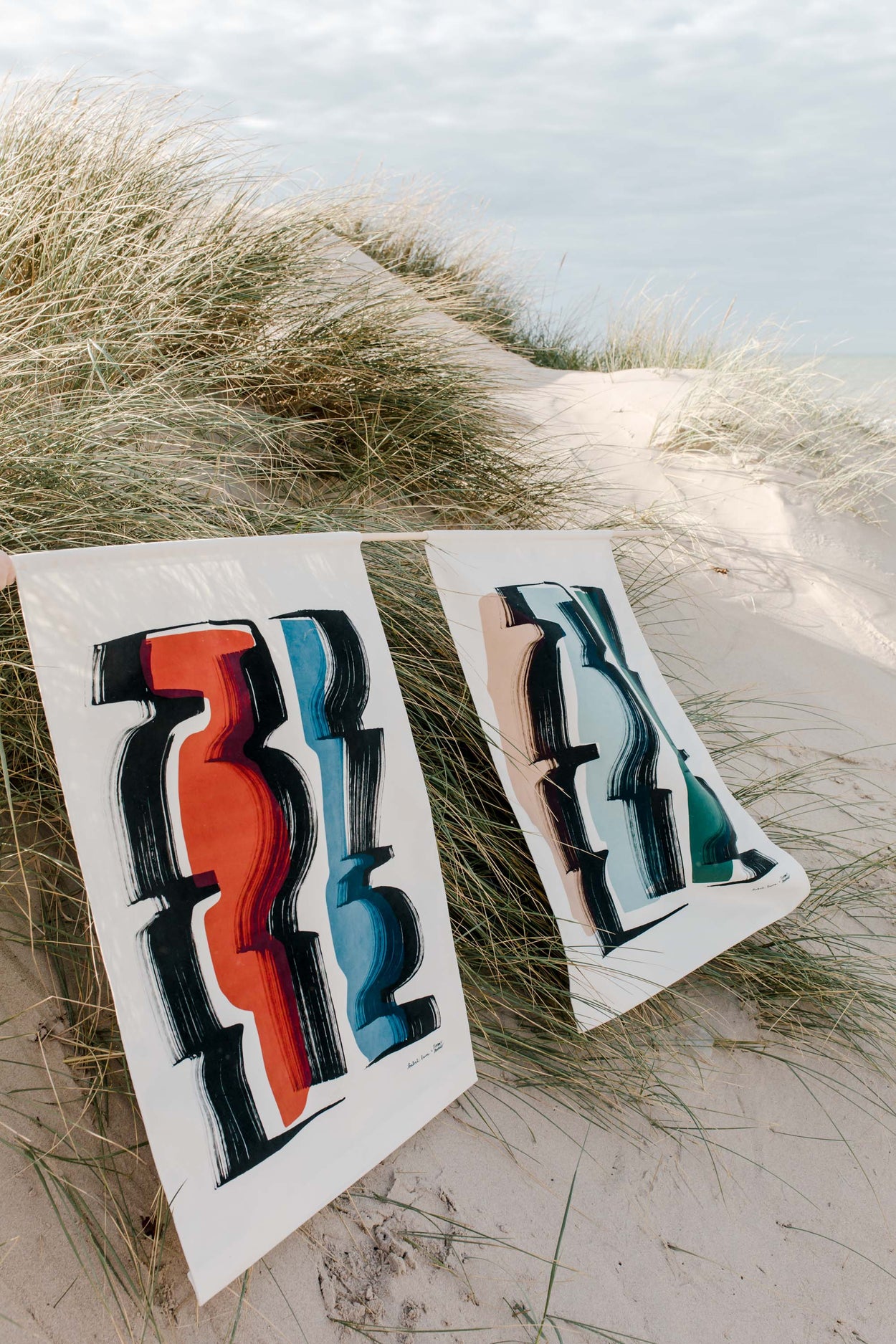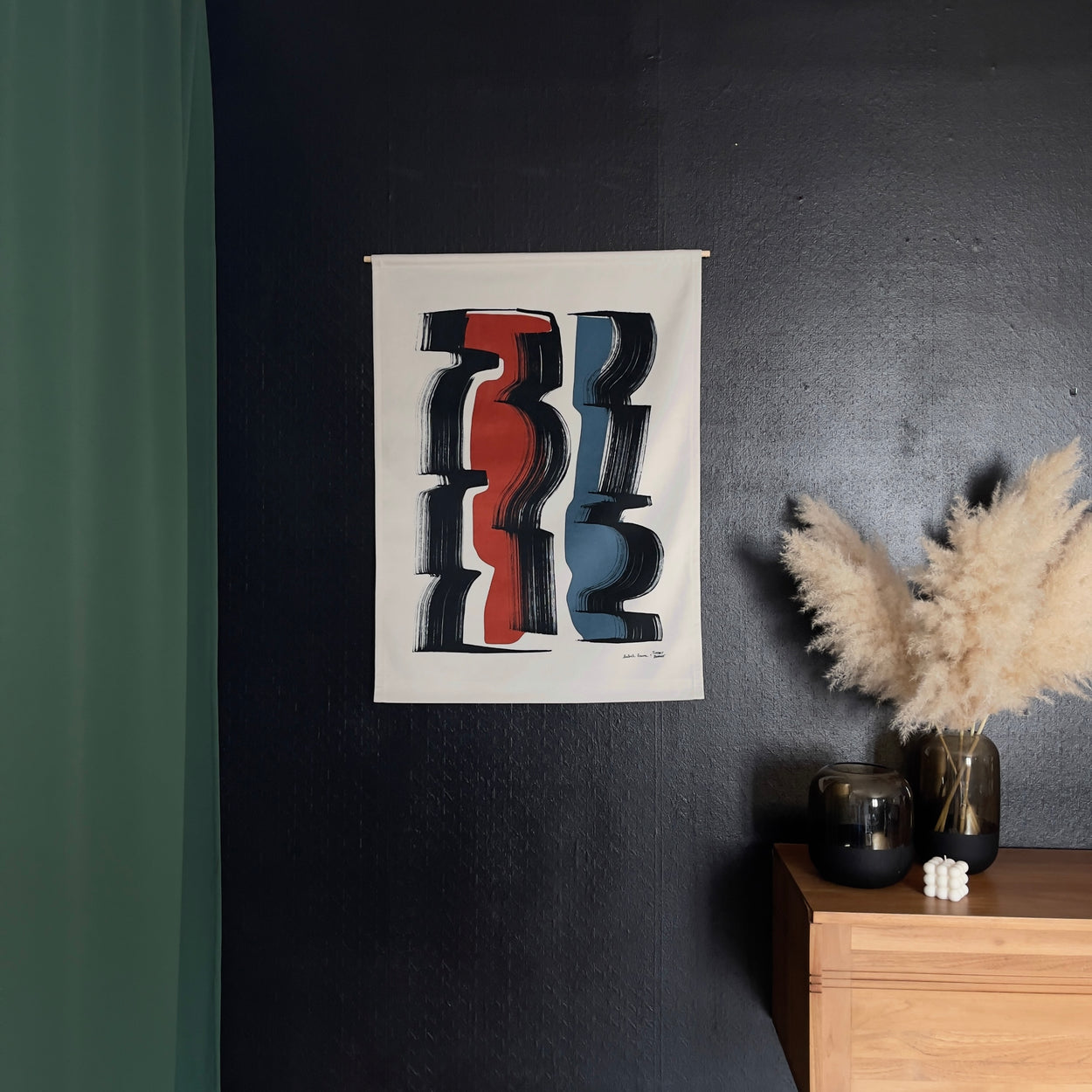 Wall hanging by Tiffany Bouelle - Potter's Clay and Blue Mirage
Bring artwork to the walls of your home with the Babel Brune wall hanging.
A wonderful collision of ideas and inspiration! This wall hanging is the result of the collaboration between Babel Brune and Tiffany Bouelle. Inspired by her Japanese origins, Tiffany Bouelle's wall hanging collection echoes the art of calligraphy.
Her designs are printed onto suede, Babel Brune's signature fabric, which is soft and sensual to the touch and pleasing to the eye.
This piece combines liveliness and delicacy and fits well with different styles of decor. It is ideal in a living room or a bedroom, where it will bring colour and warmth to the room
Key information:
Dimensions: H 90 cm x W 65 x D 1 cm
Material: Suede velvet printed in France, water-repellent
Hanging fixture in beach wood with cotton string.
Metal reinforcement wire slipped into the hem of the suede at the base.
Our wall hangings are printed by our partner printer in Tourcoing, France, with non-polluting inks. The process consumes very little water and energy. They are then cut and hemmed with love by in Wimille, Pas-de-Calais.