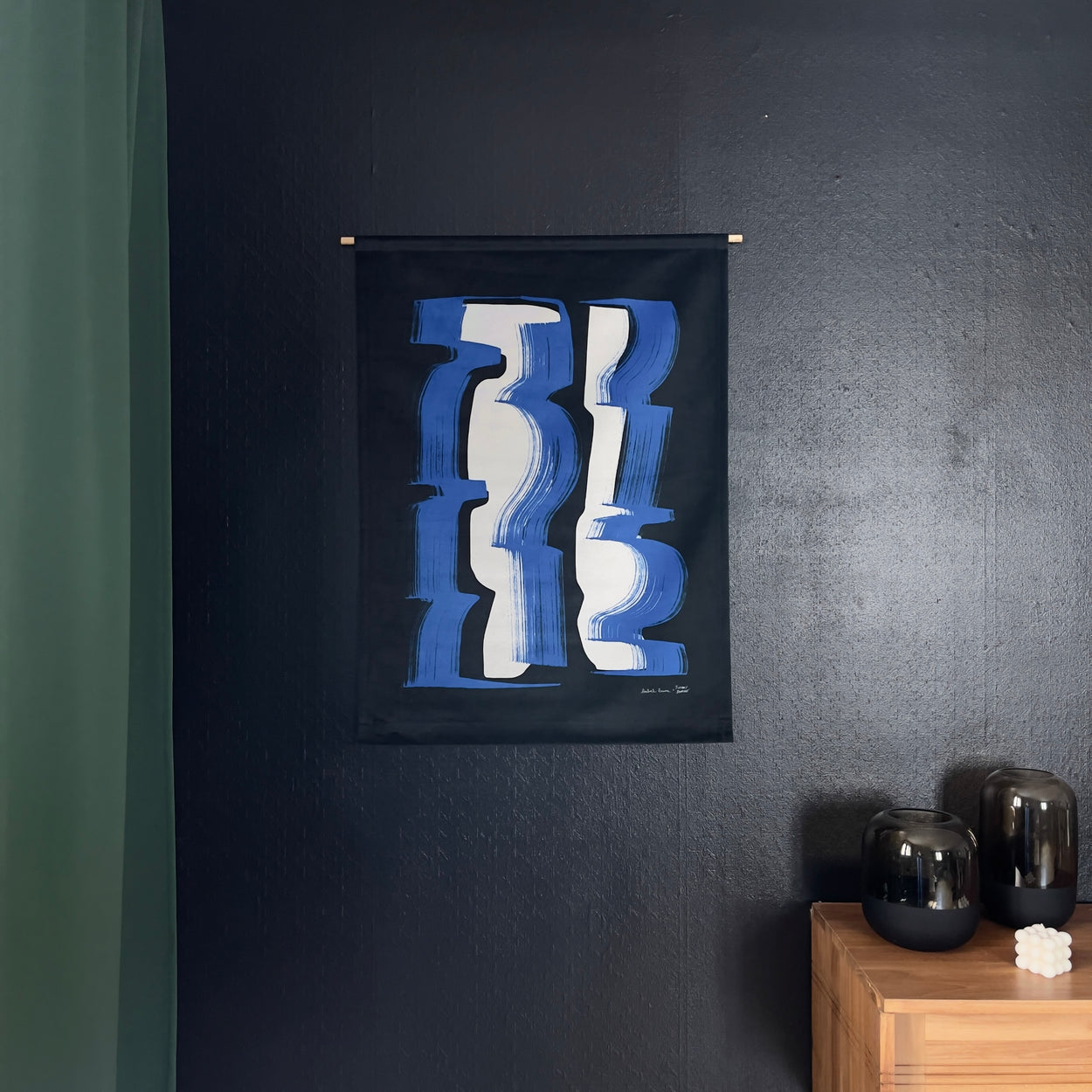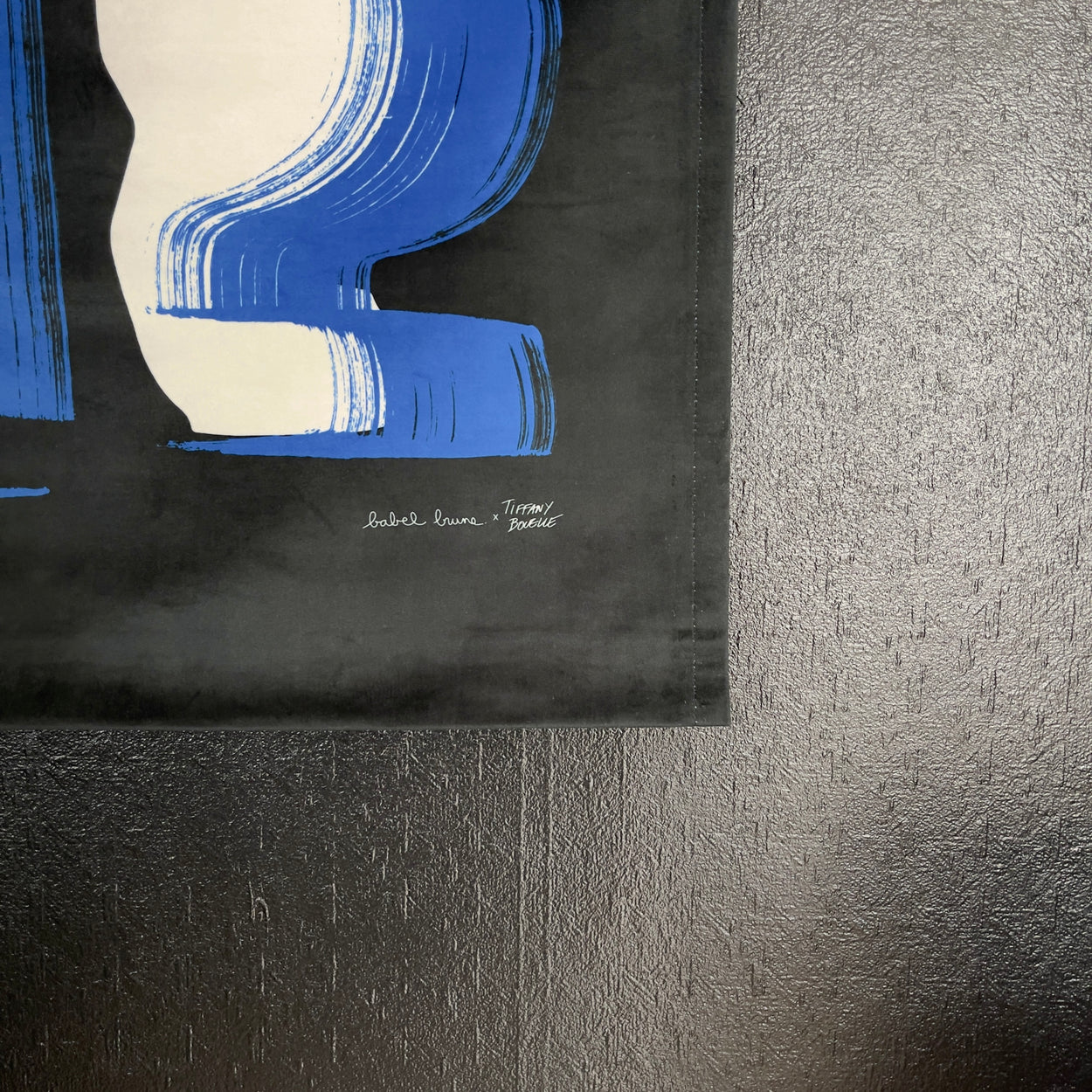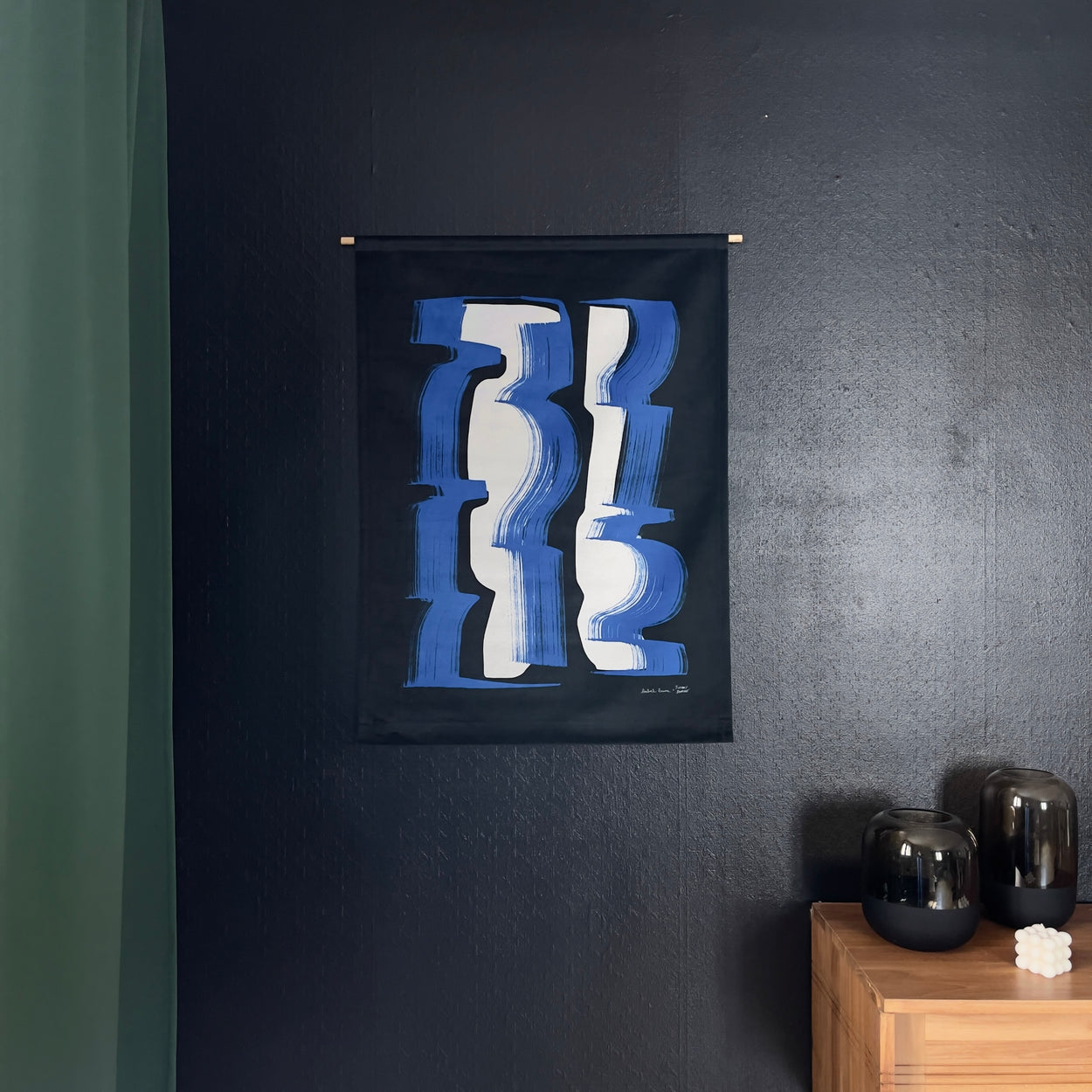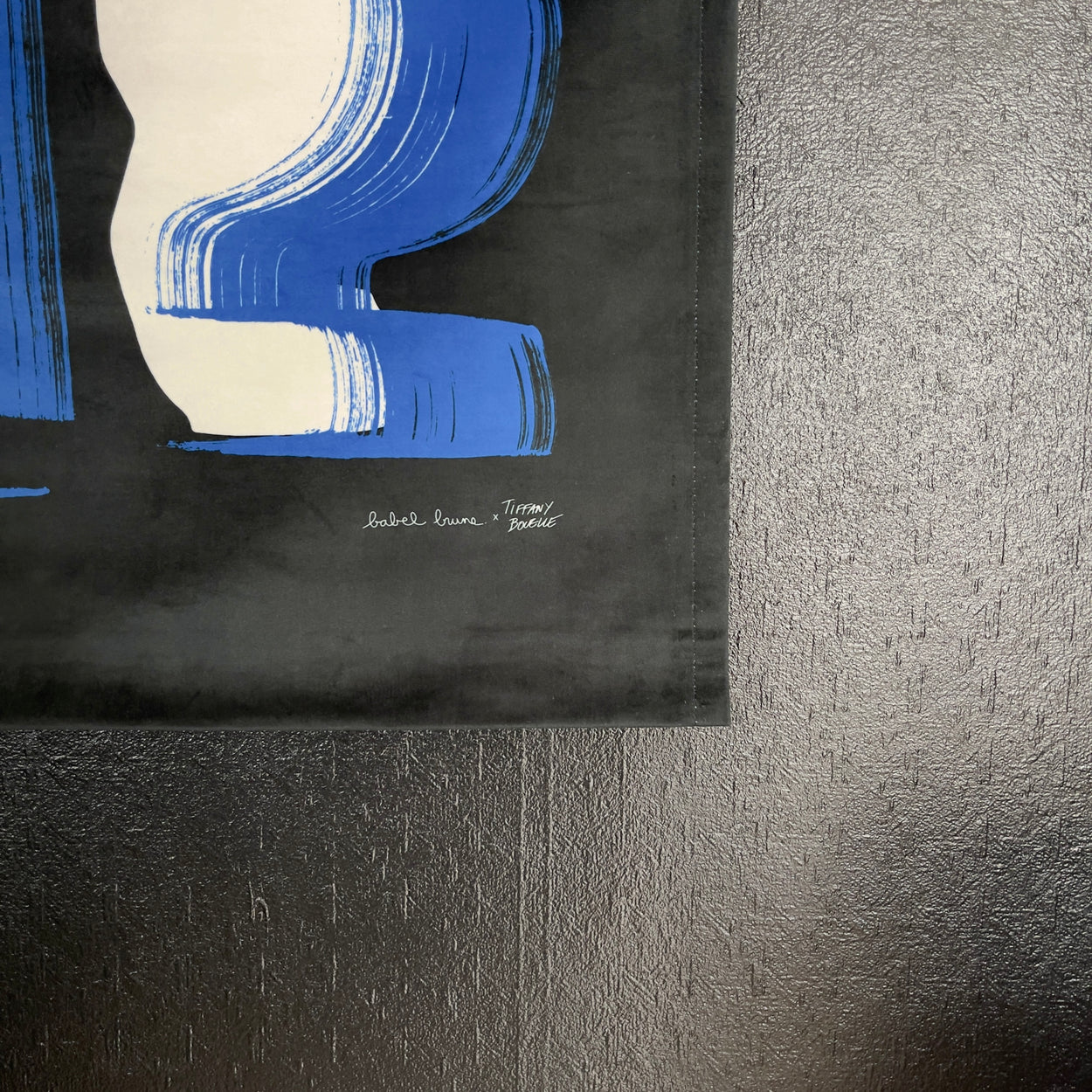 Wallhanging by Tiffany Bouelle - Dazzling blue
The Dazzling blue wallhanging is a collaboration between Babel Brune and artist Tiffany Bouelle. Inspired by its Japanese origins, the wallhangings in this limited edition collection echo the art of calligraphy. They transcribe the characteristic universe of the artist, who seems to suspend his gesture on the fabric.
The creations in the collection are printed on velvet suede, Babel Brune's signature fabric, which gives it an exceptional touch and an incomparable aesthetic result.
This piece combining liveliness and delicacy adapts to different styles of decoration. It is placed in a living room or bedroom, takes on the function of a painting or a headboard, to warm the walls and your interior as desired. Each hanging is signed by the artist and numbered.
Key Information:
Dimensions: H 90 cm x W 65 cm
Material : Suede velvet printed in France, water-repellent
Hanging fixture in beach wood with cotton string.
Metal reinforcement wire slipped into the hem of the suede at the base.
Our wall hangings are printed by our partner printer in Tourcoing, France, with non-polluting inks. The process consumes very little water and energy. They are then cut and hemmed with love in Wimille, Pas-de-Calais, France.