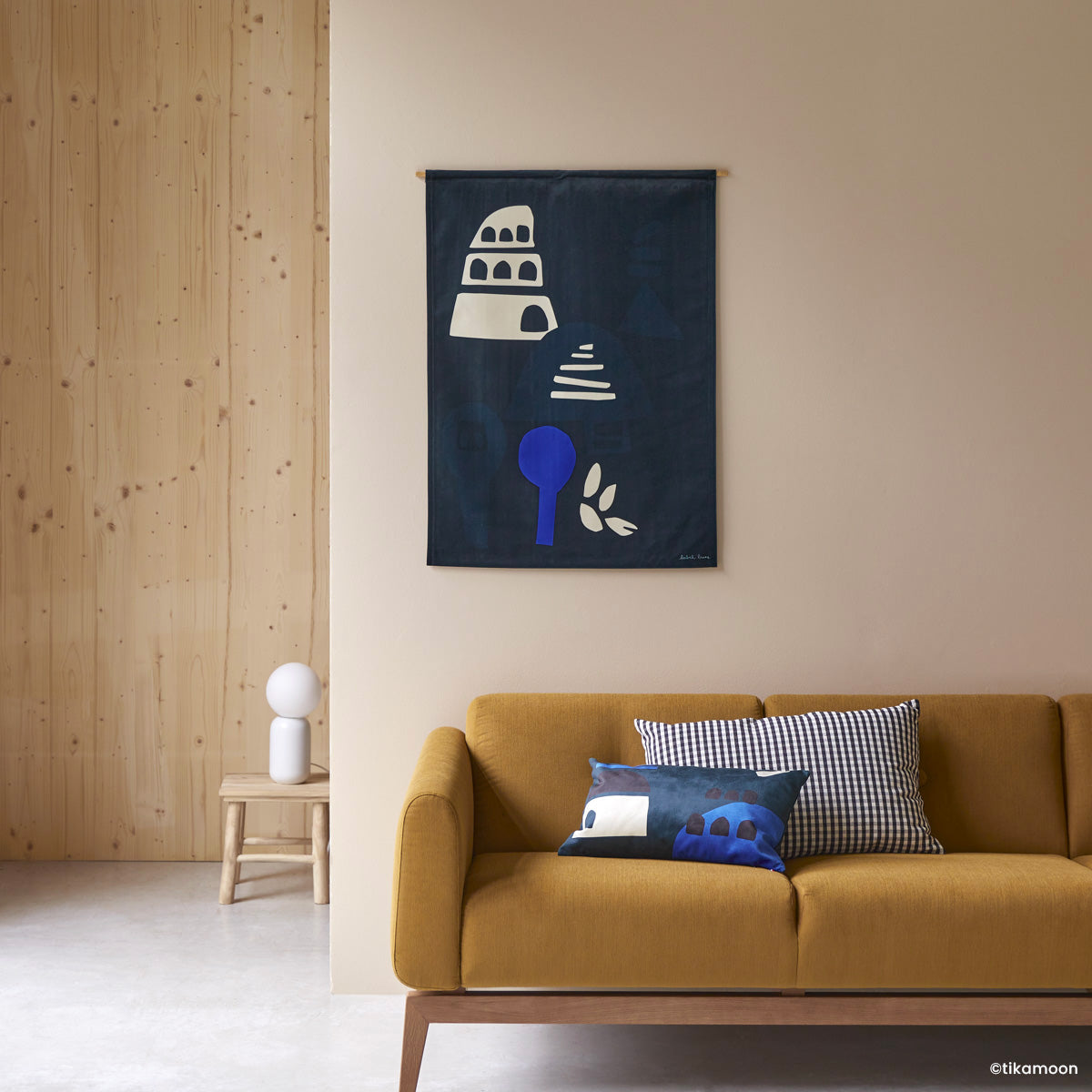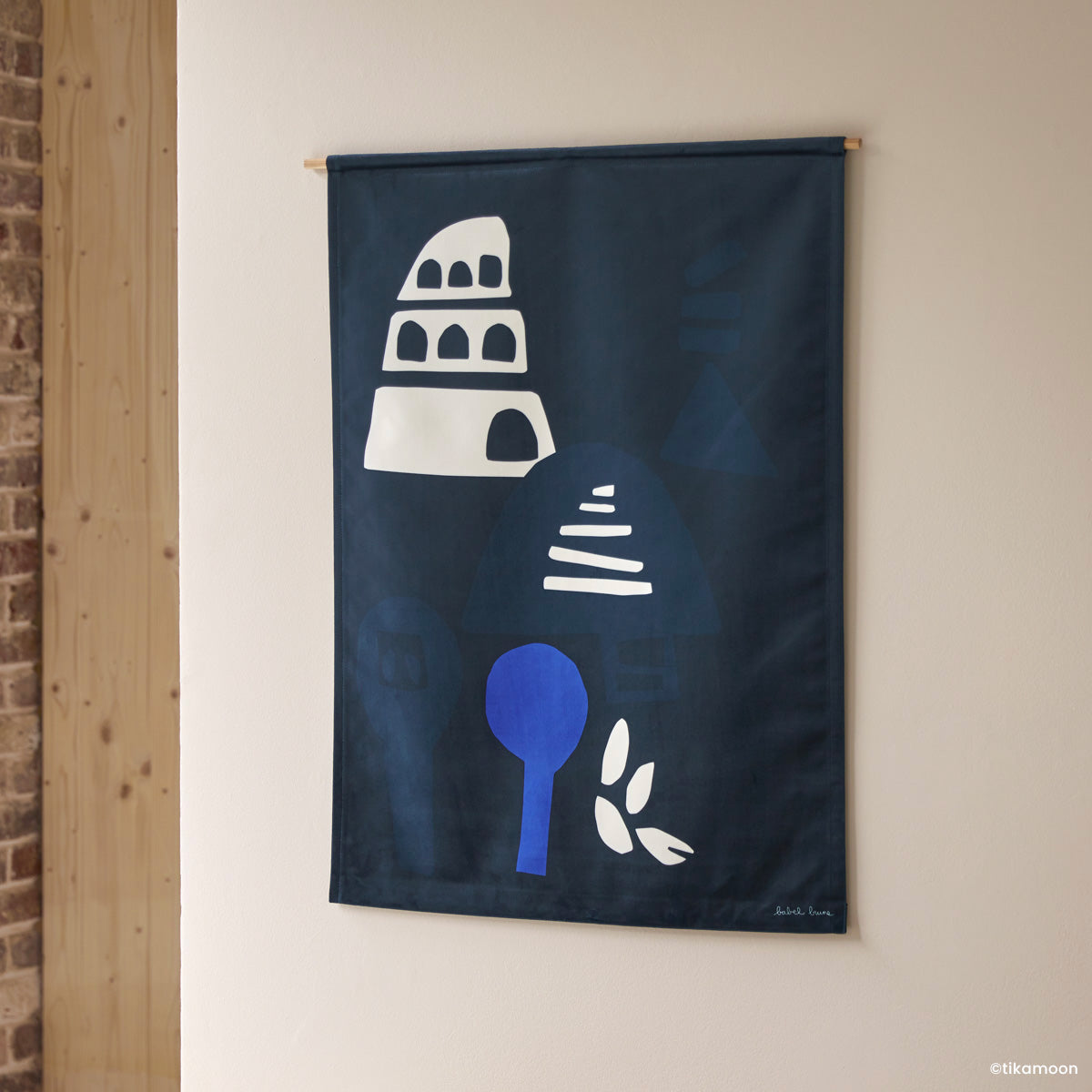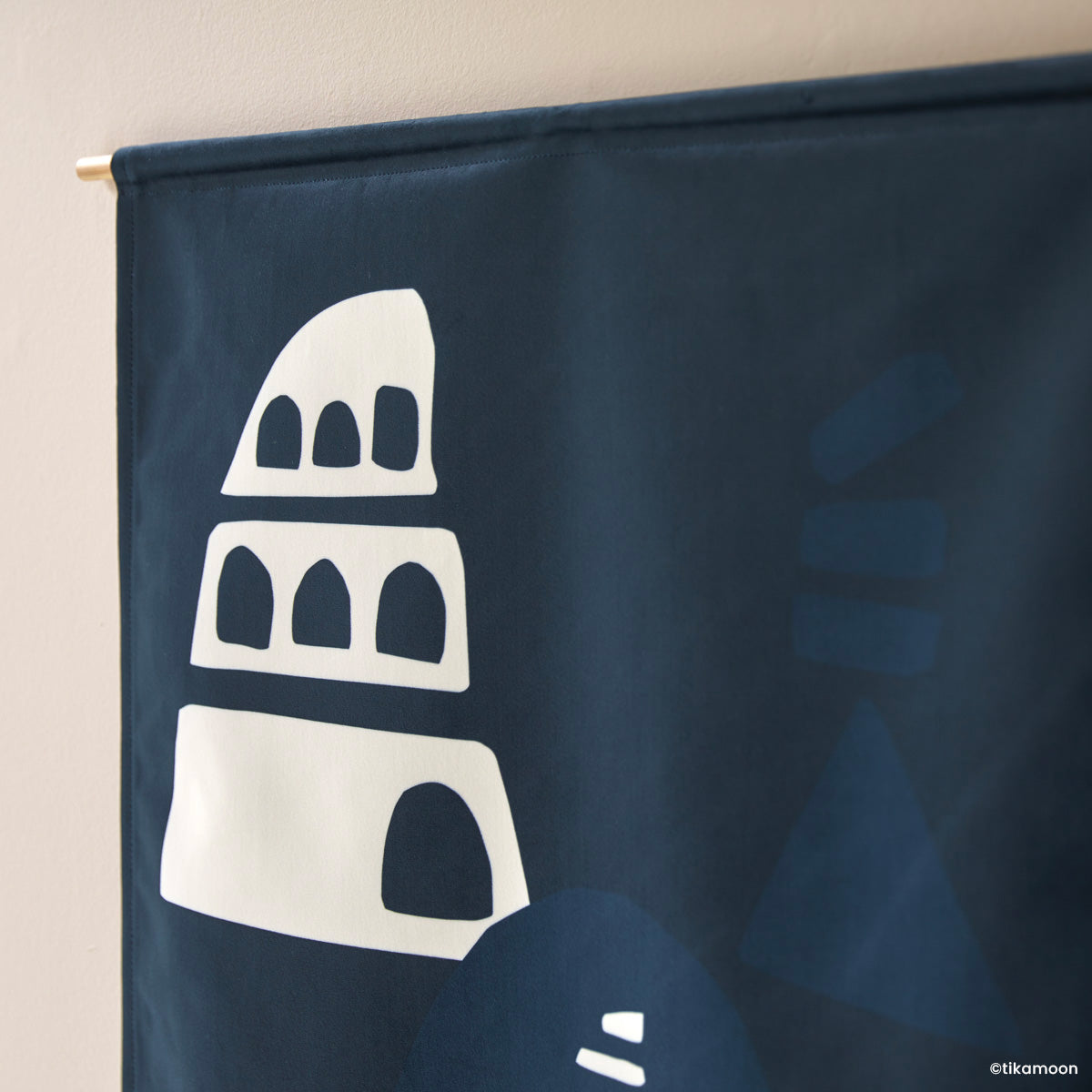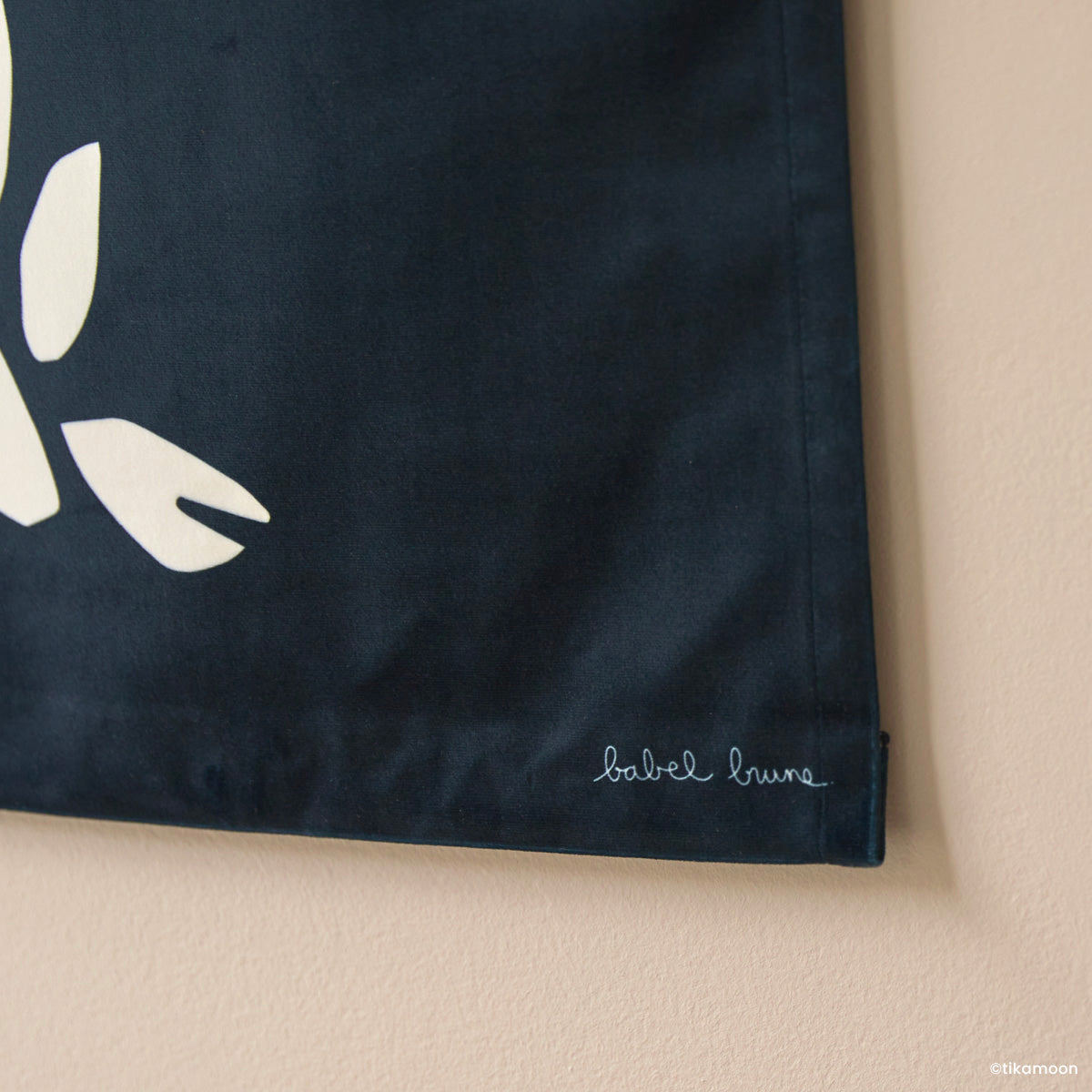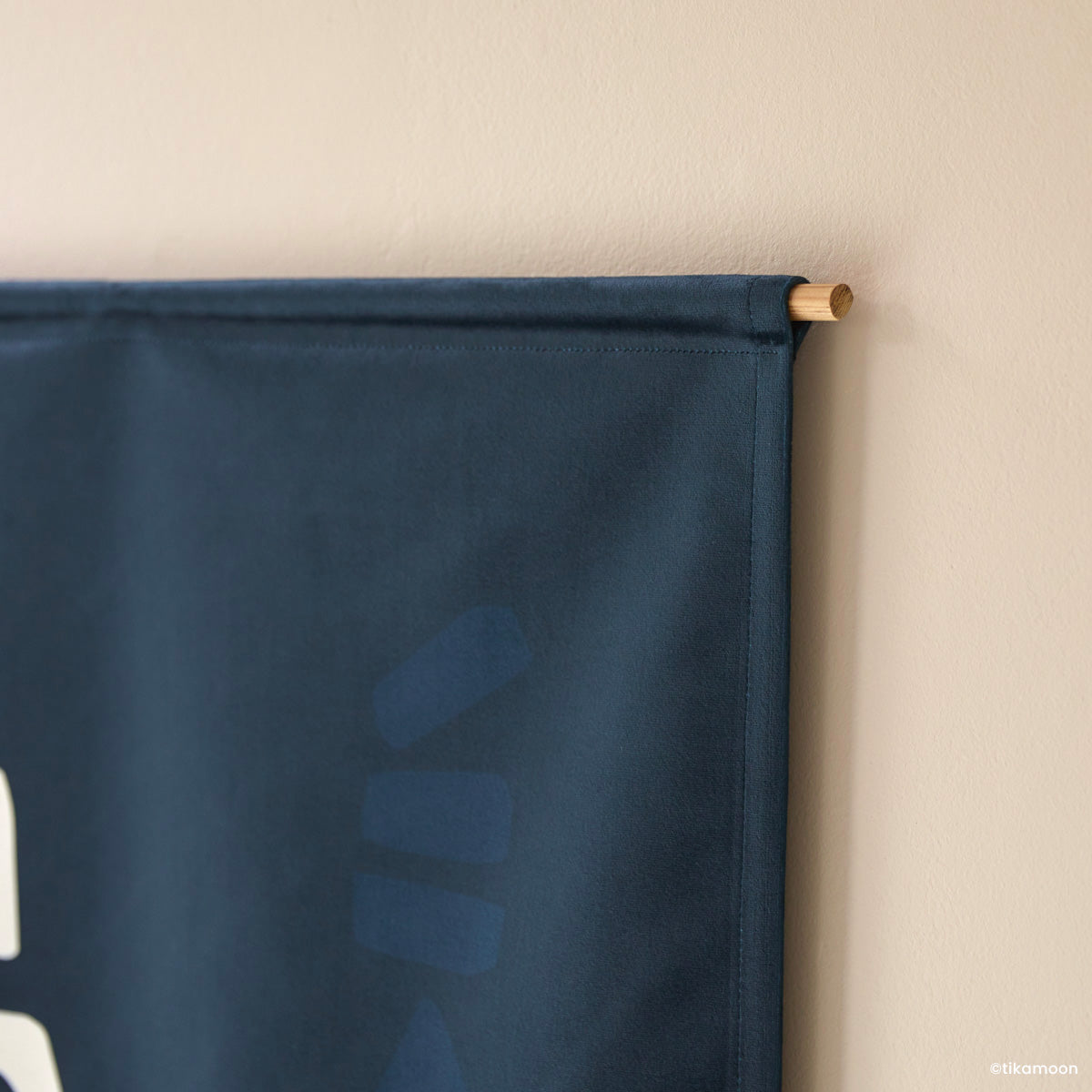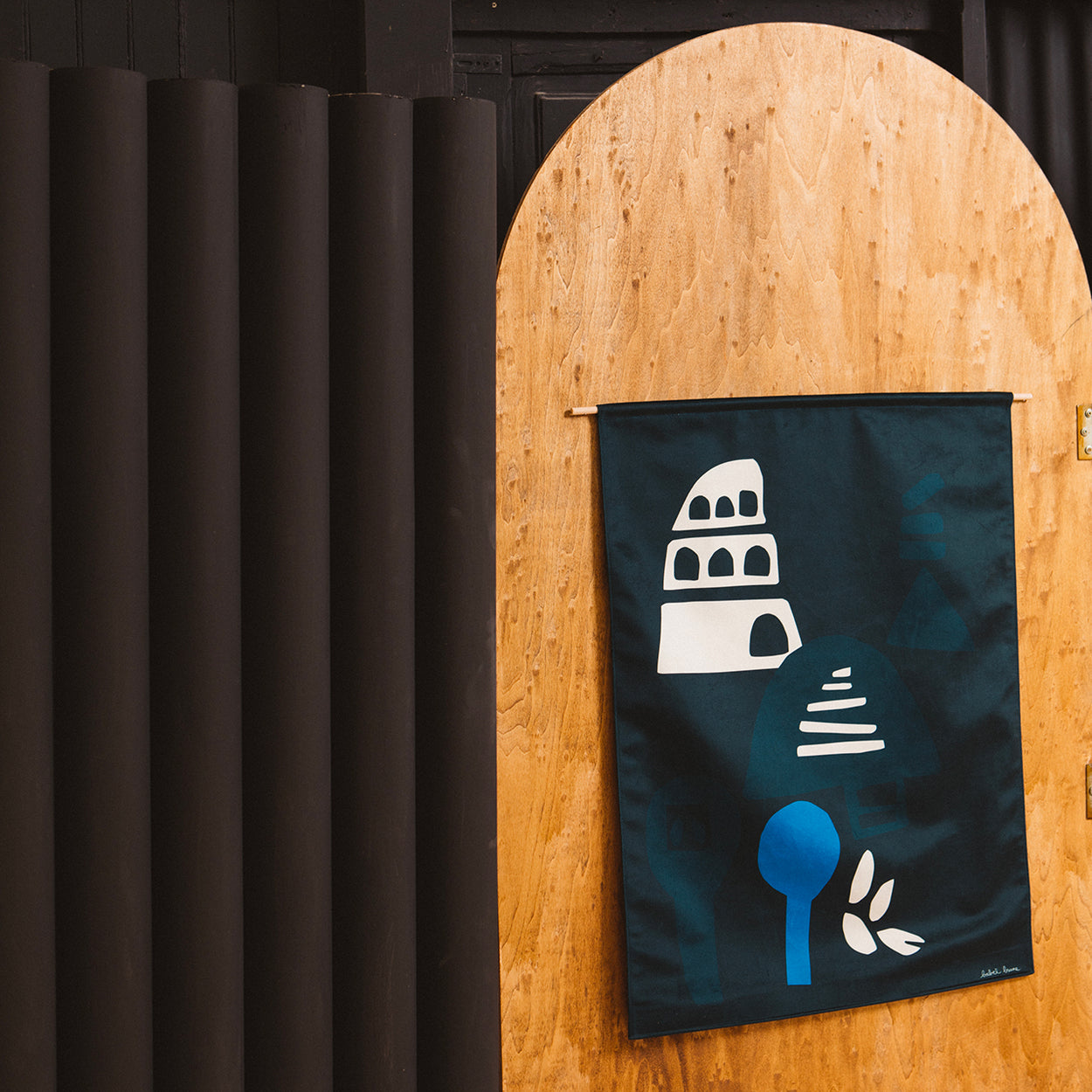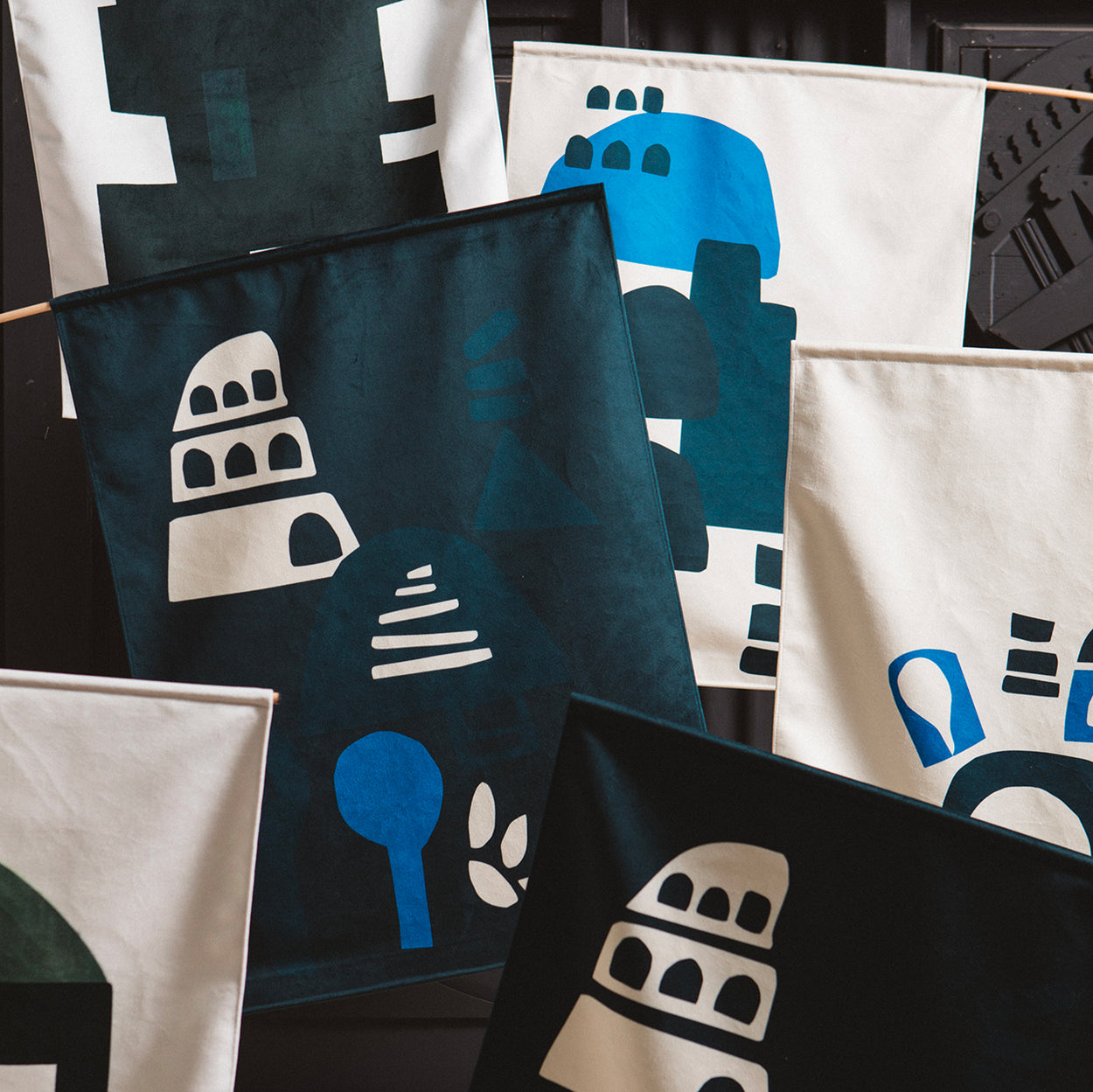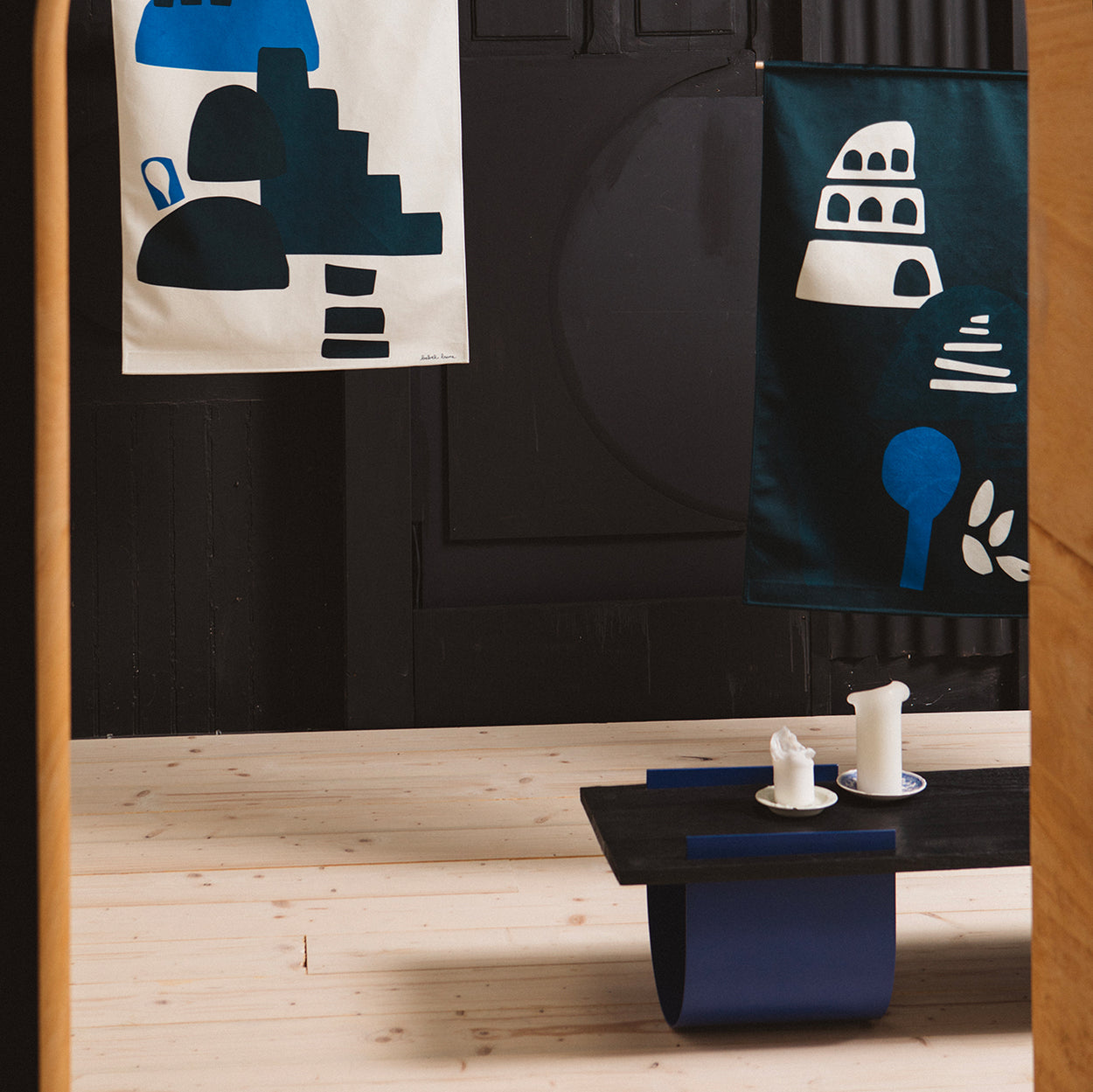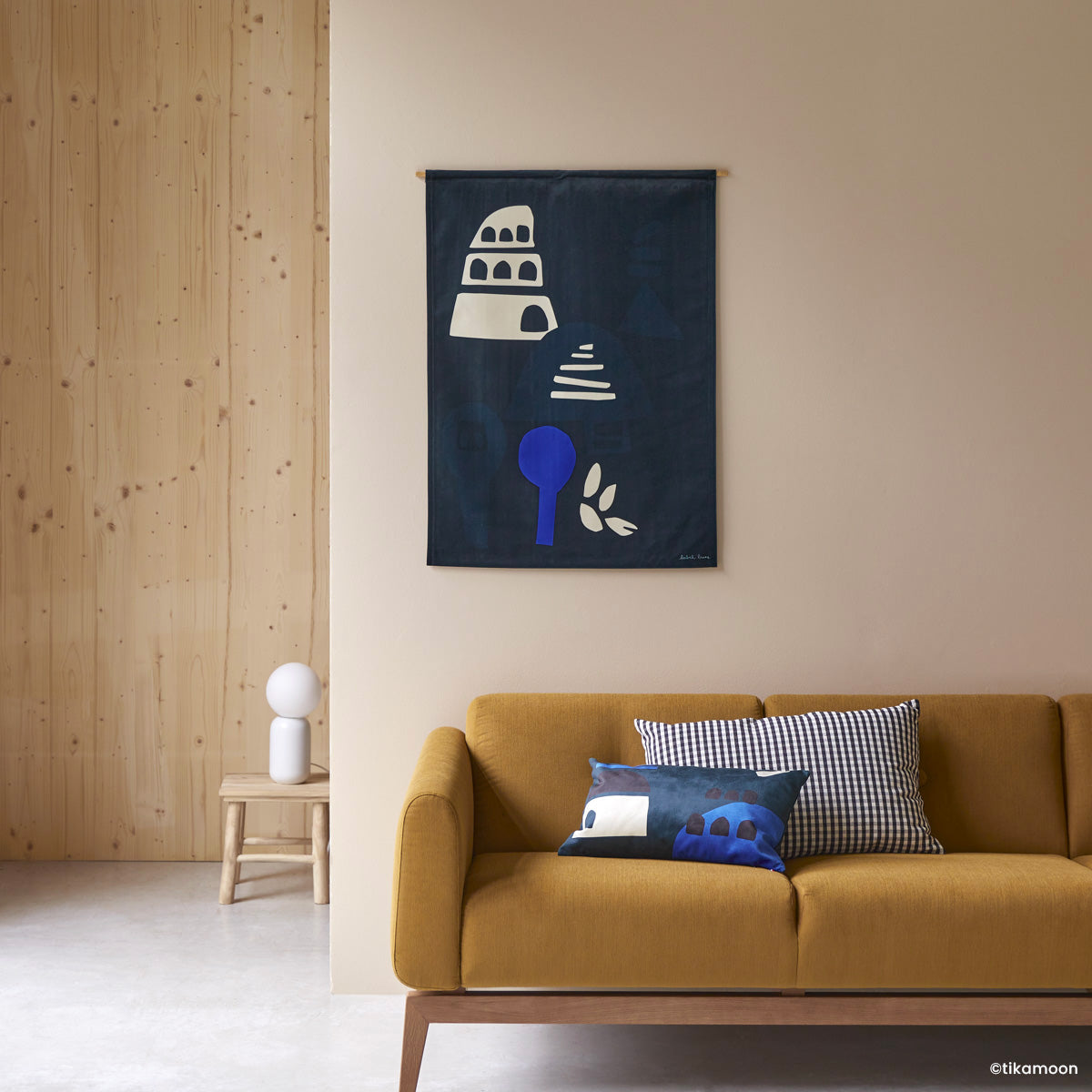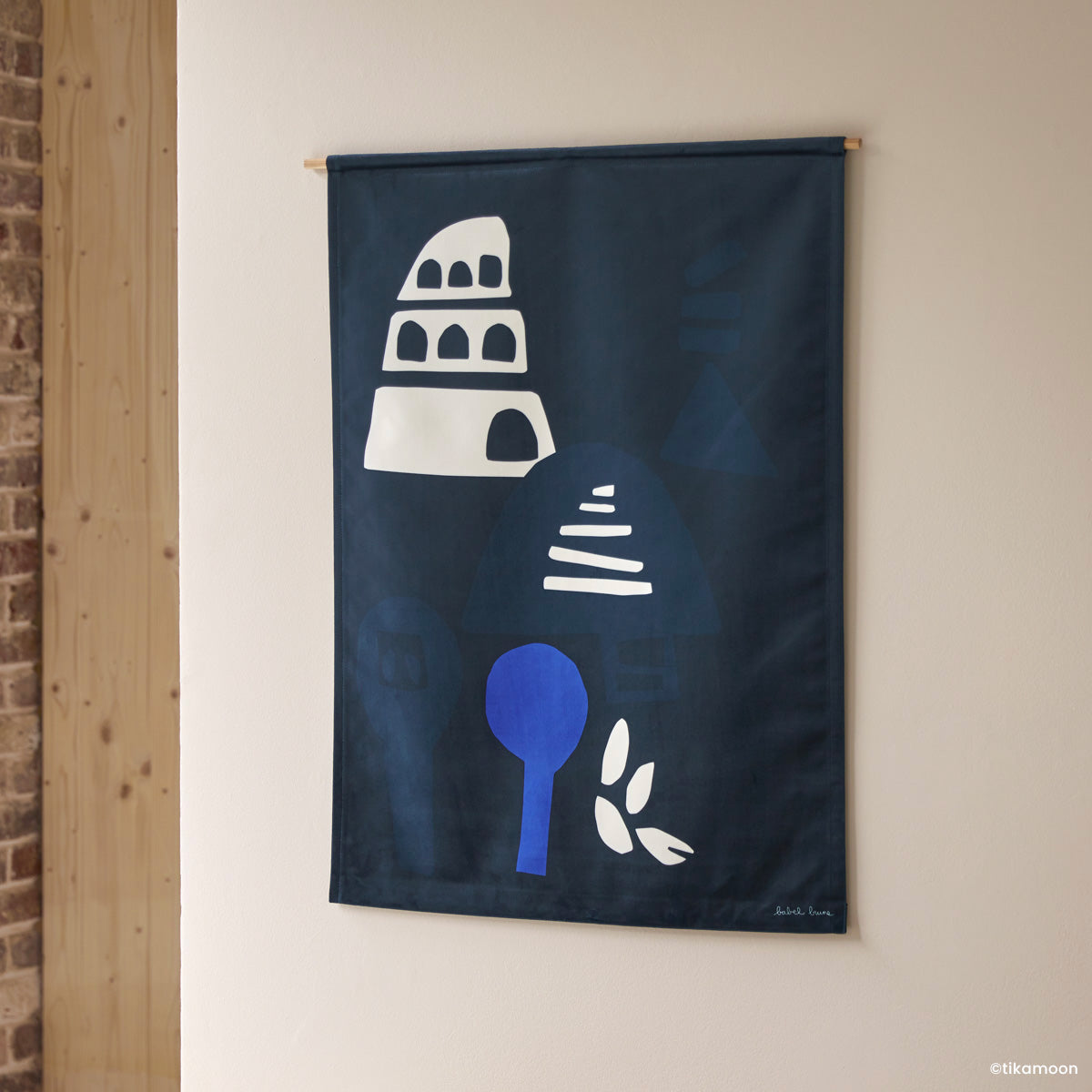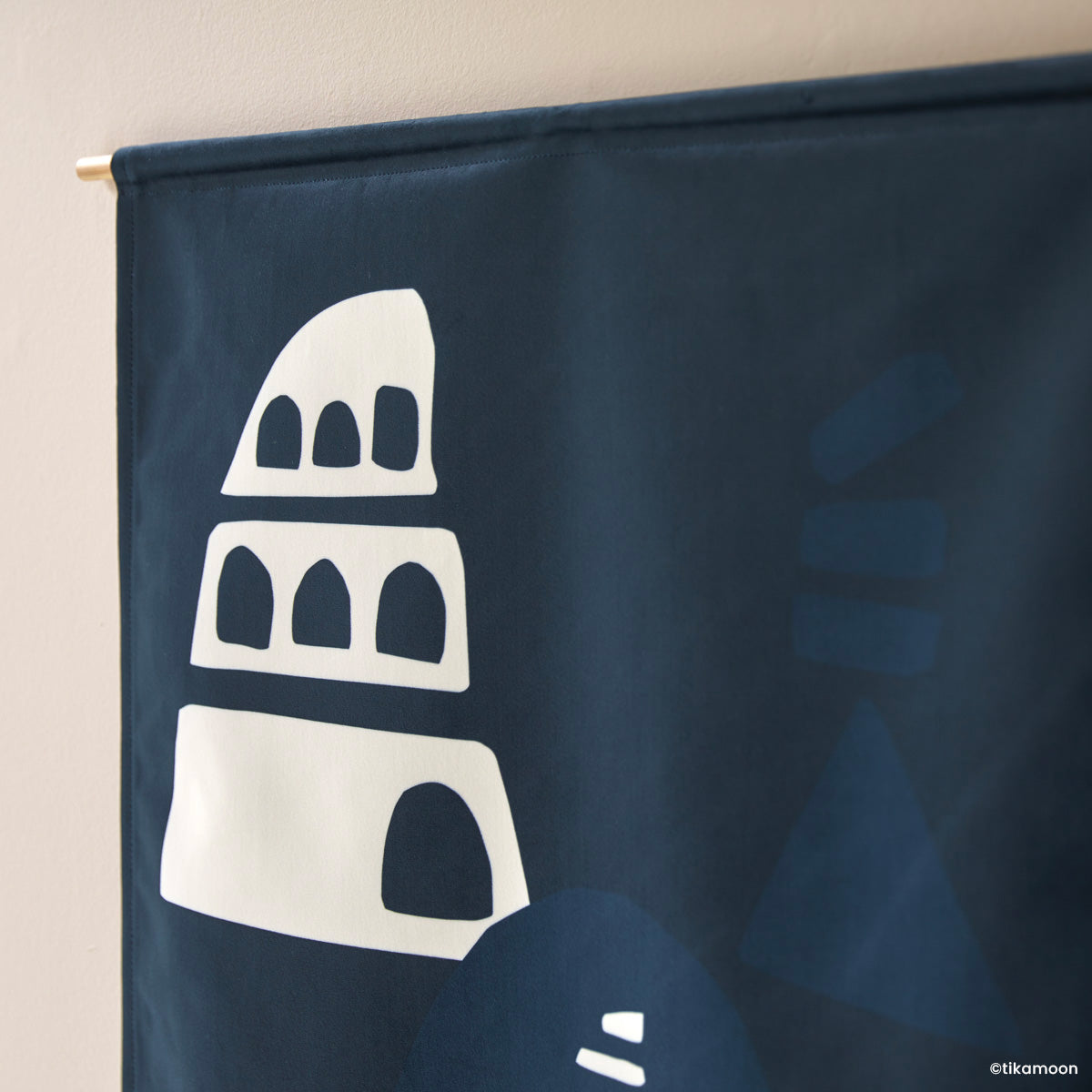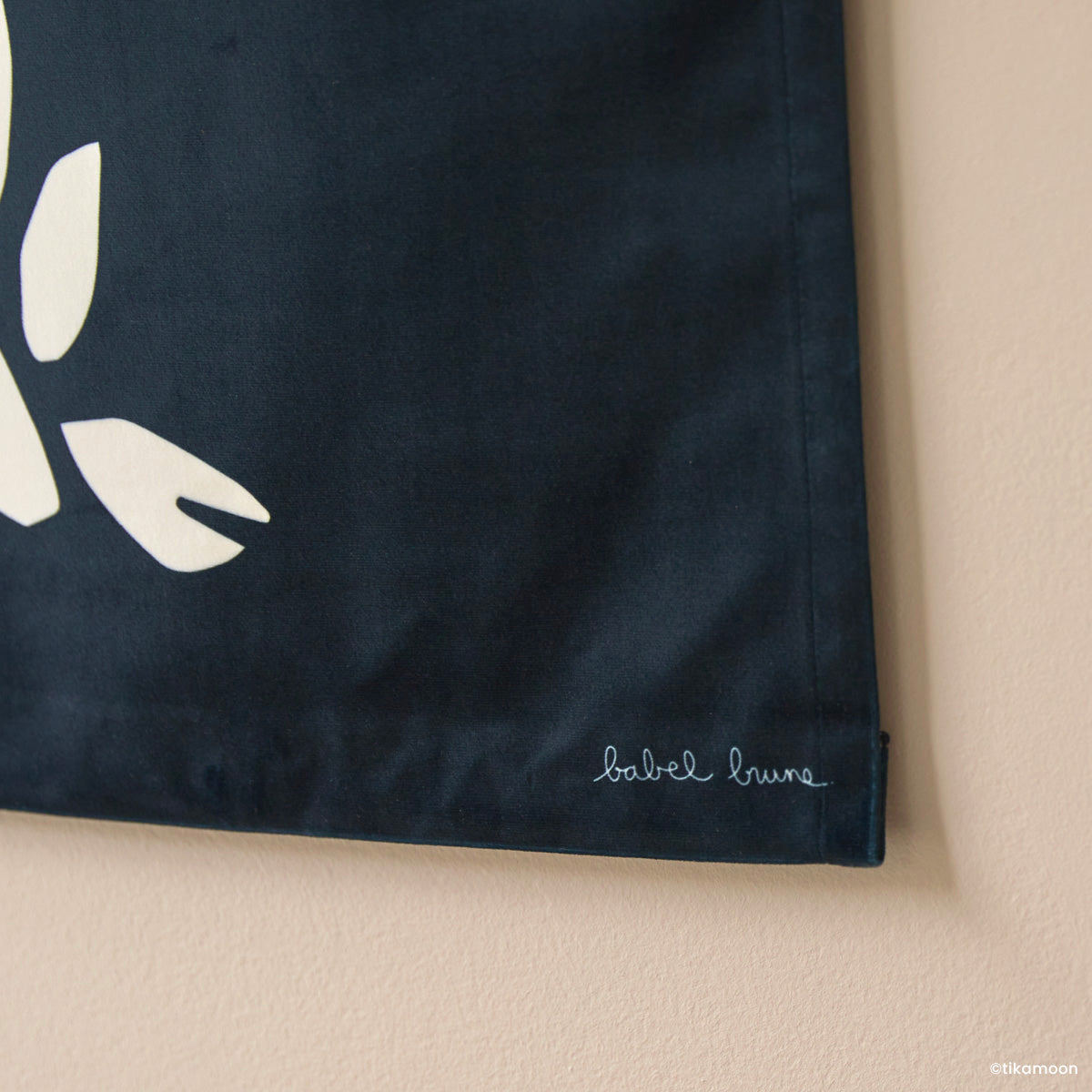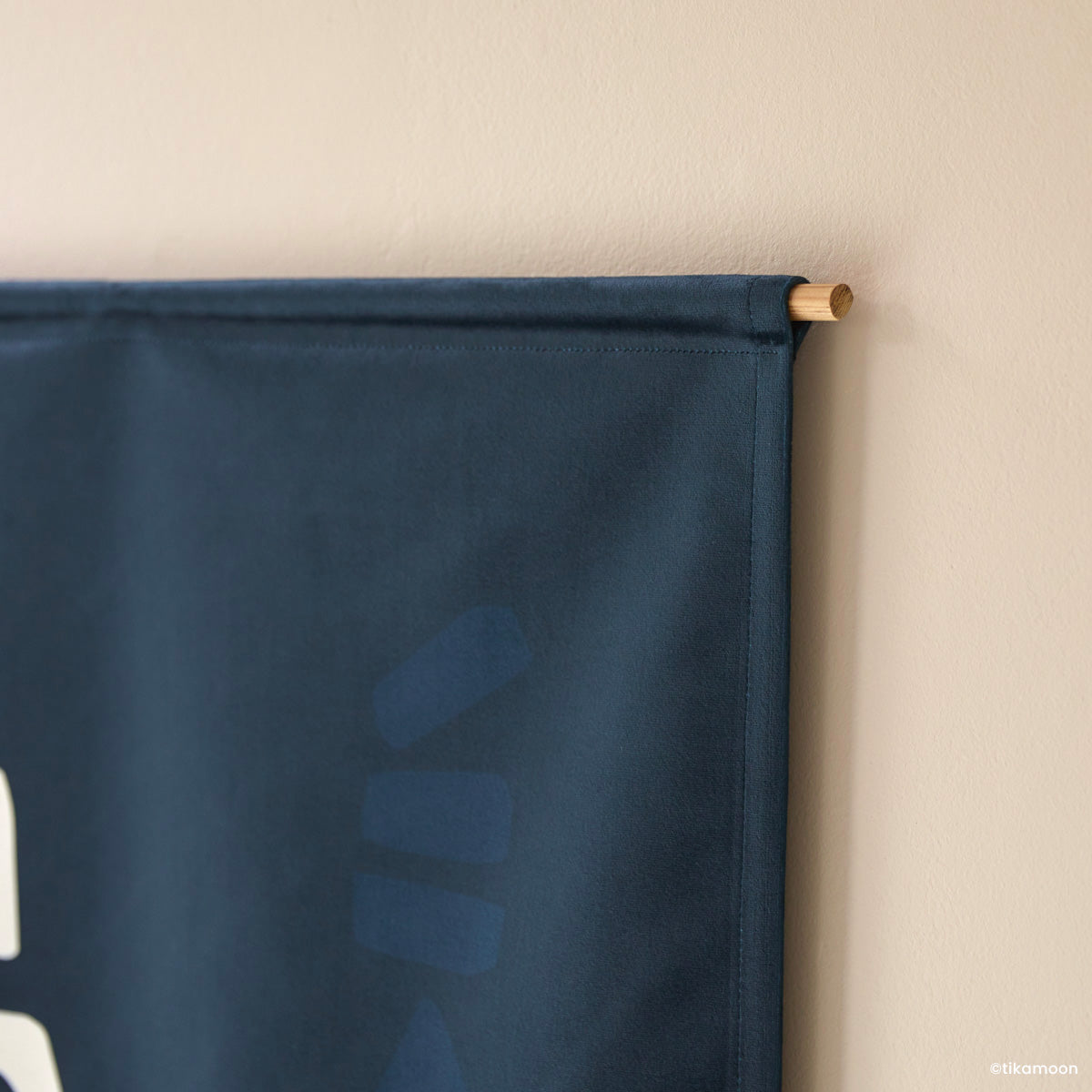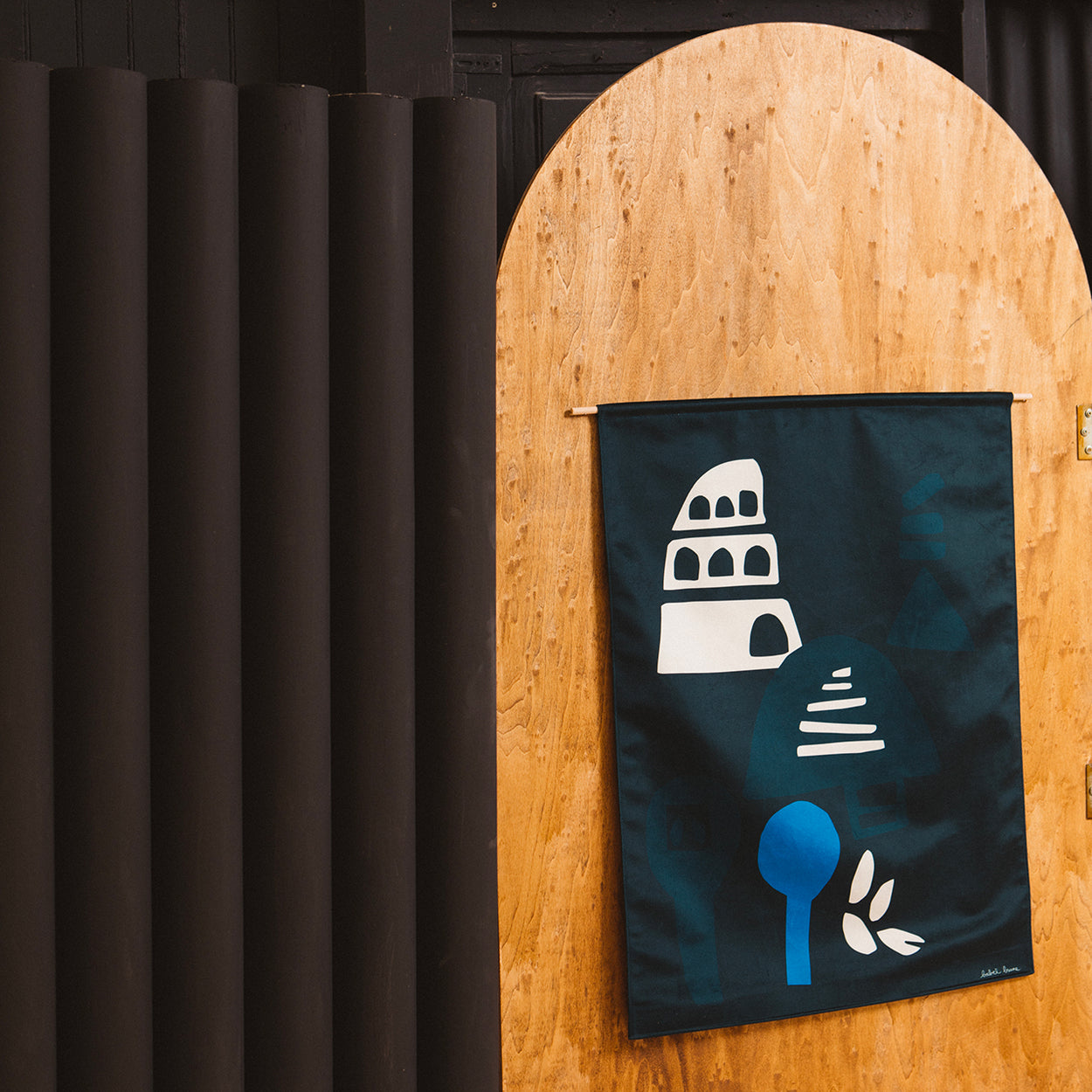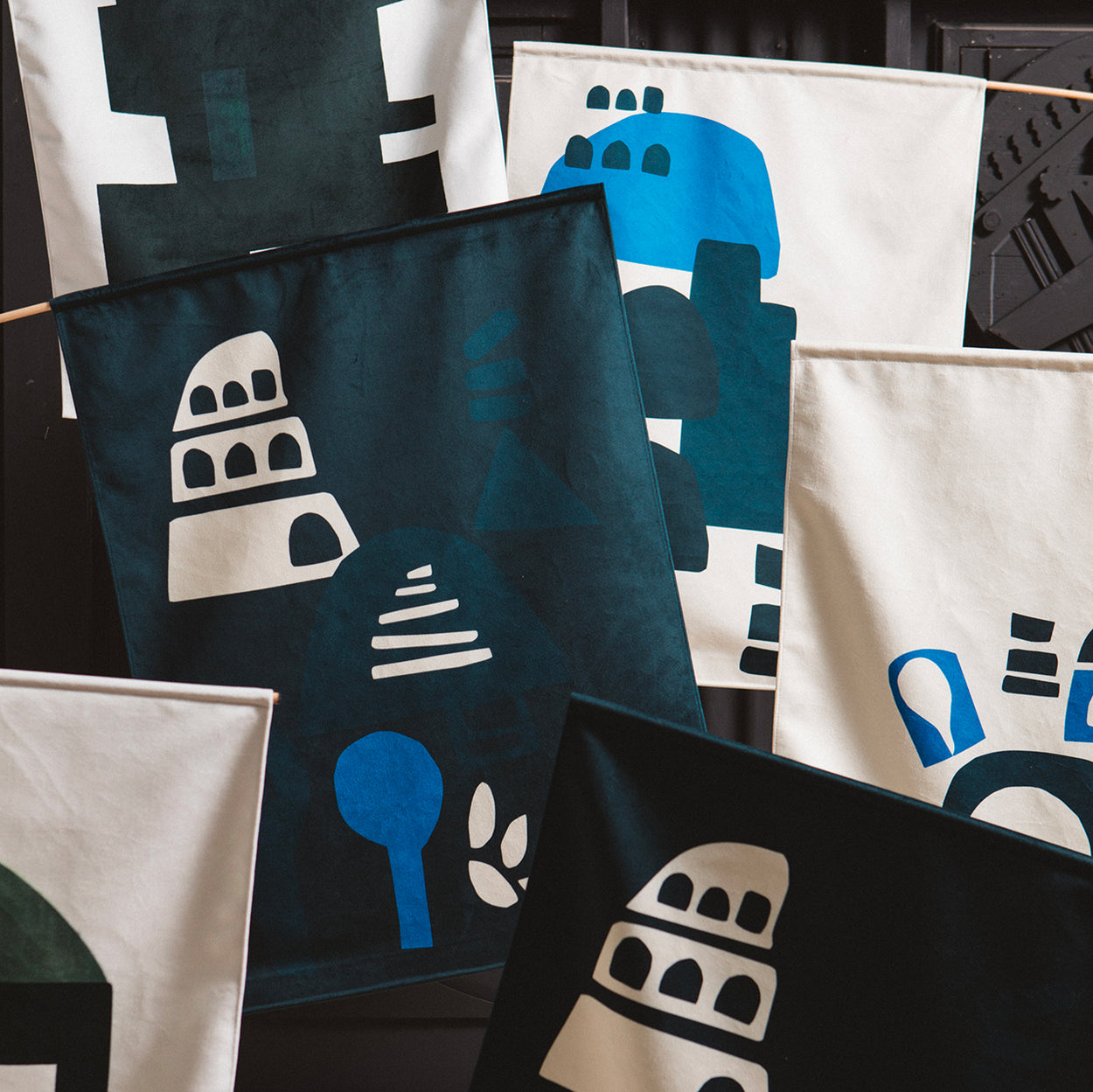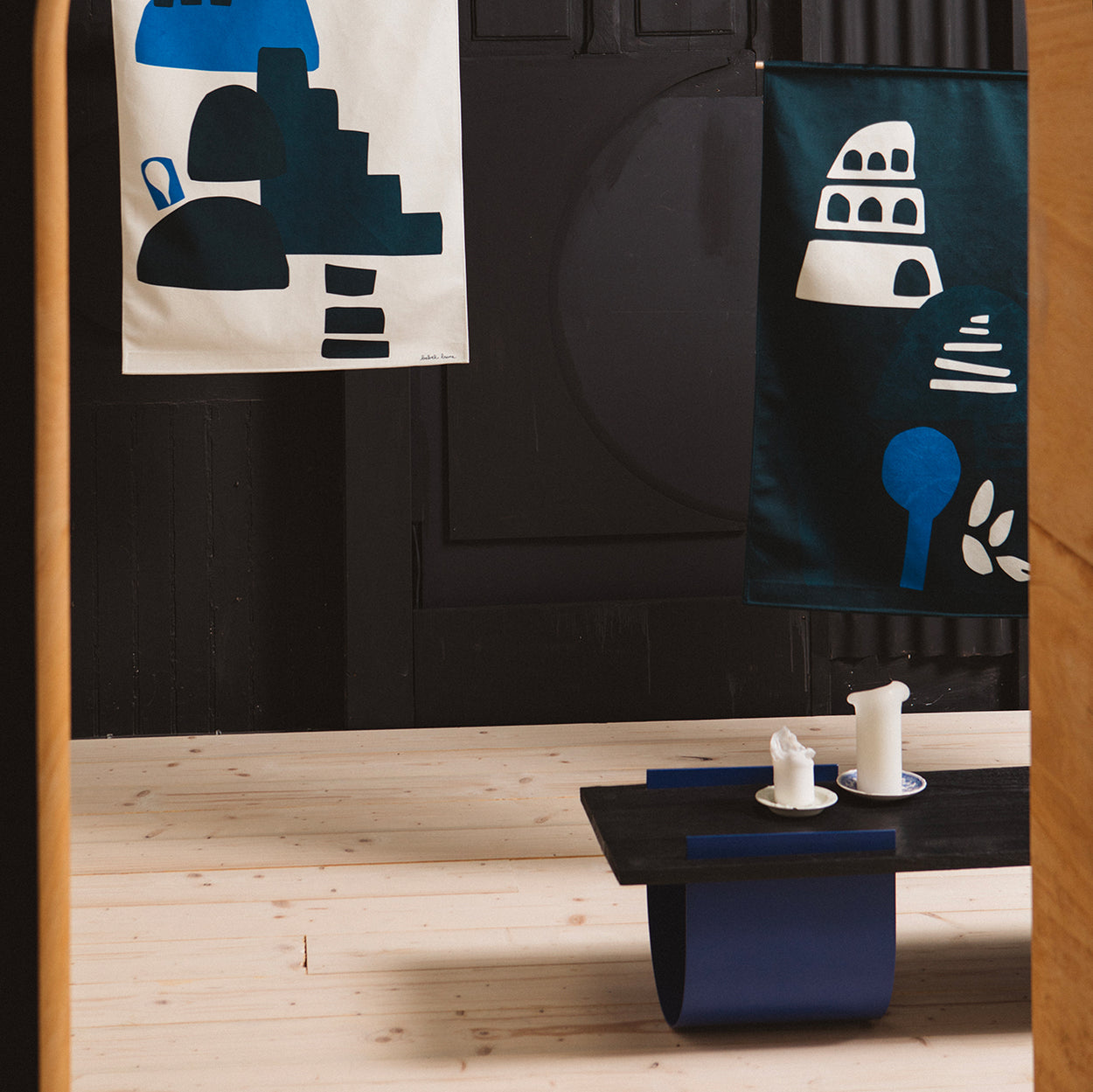 Wall Hanging Babylone Blue Tour
Bring artwork to the walls of your home with the Babel Brune Wall Hanging.
The Babylone Blue Tour design has been printed onto suede velvet, Babel Brune's signature fabric, a material which is sensual to the touch and soft on the eye. The ideal accessory to dress up the walls of your home, the Babylone Blue Tour wall hanging brings a subtle sense of exoticism to a room with its dreamlike imagery.
The creation of the Babylone motif has been inspired by Matisse's art, featuring a process that involved paper-cut-outs to form the shapes.
To finish off the Babel Brune look, combine this piece with one of our other Babylone Blue wall hangings and the Armchair 02 Babylone Blue.
Material samples available here.
Key Information:
Dimensions: H 90 cm x W 135 cm x D 1 cm
Material: Suede velvet printed in France, water-repellent
Hanging fixture in beach wood with cotton string.
Metal reinforcement wire slipped into the hem of the suede at the base.
Our wall hangings are printed by our partner printer in Tourcoing, France, with non-polluting inks. The process consumes very little water and energy. They are then cut and hemmed with love in Wimille, Pas-de-Calais, France.
Shipped within 48h.
For those who want to extend the Babylone Blue theme further, we sell Babylone Blue material by the metre. Check out this journal piece to see how our materials look when used for curtains and cushions!