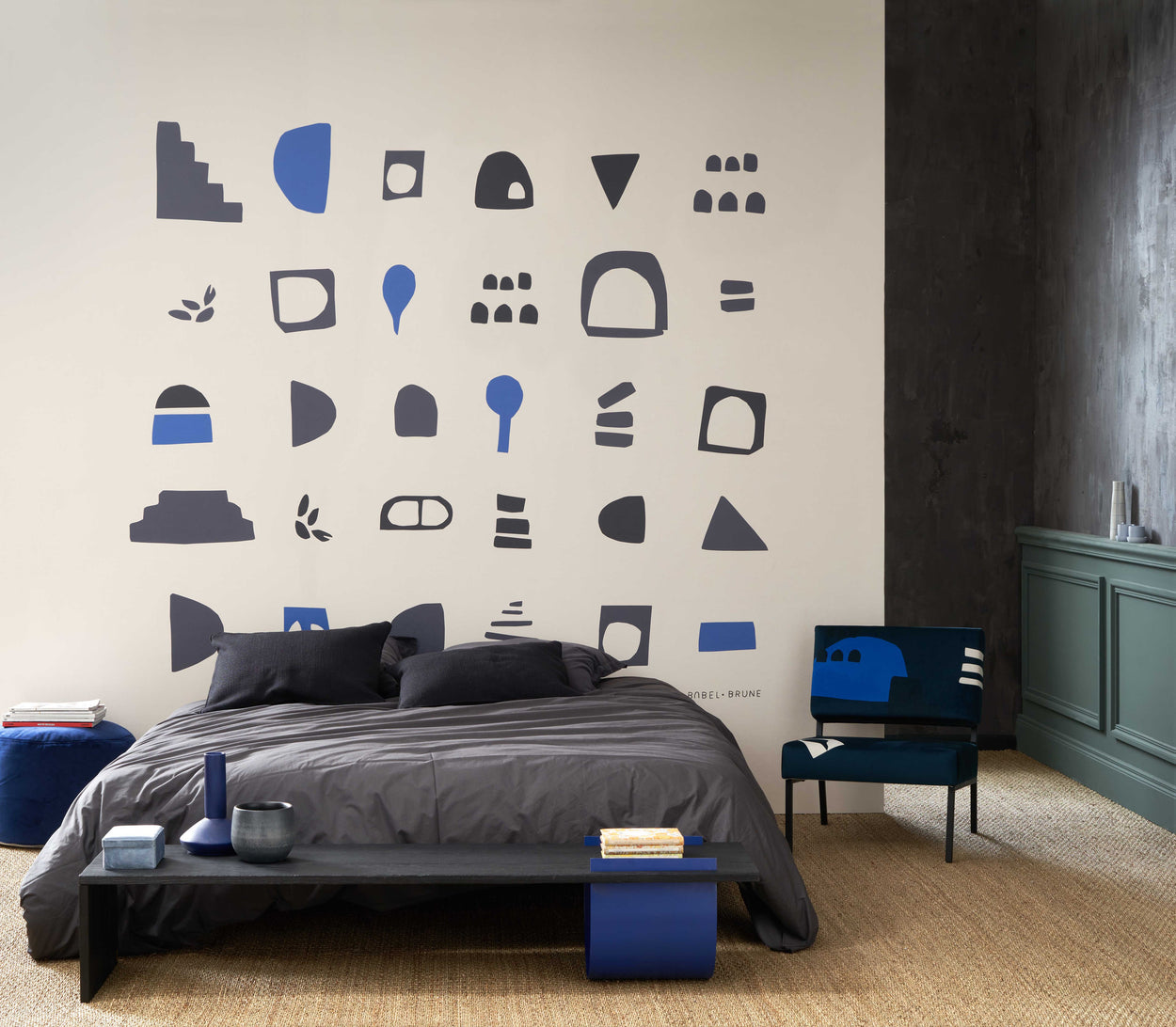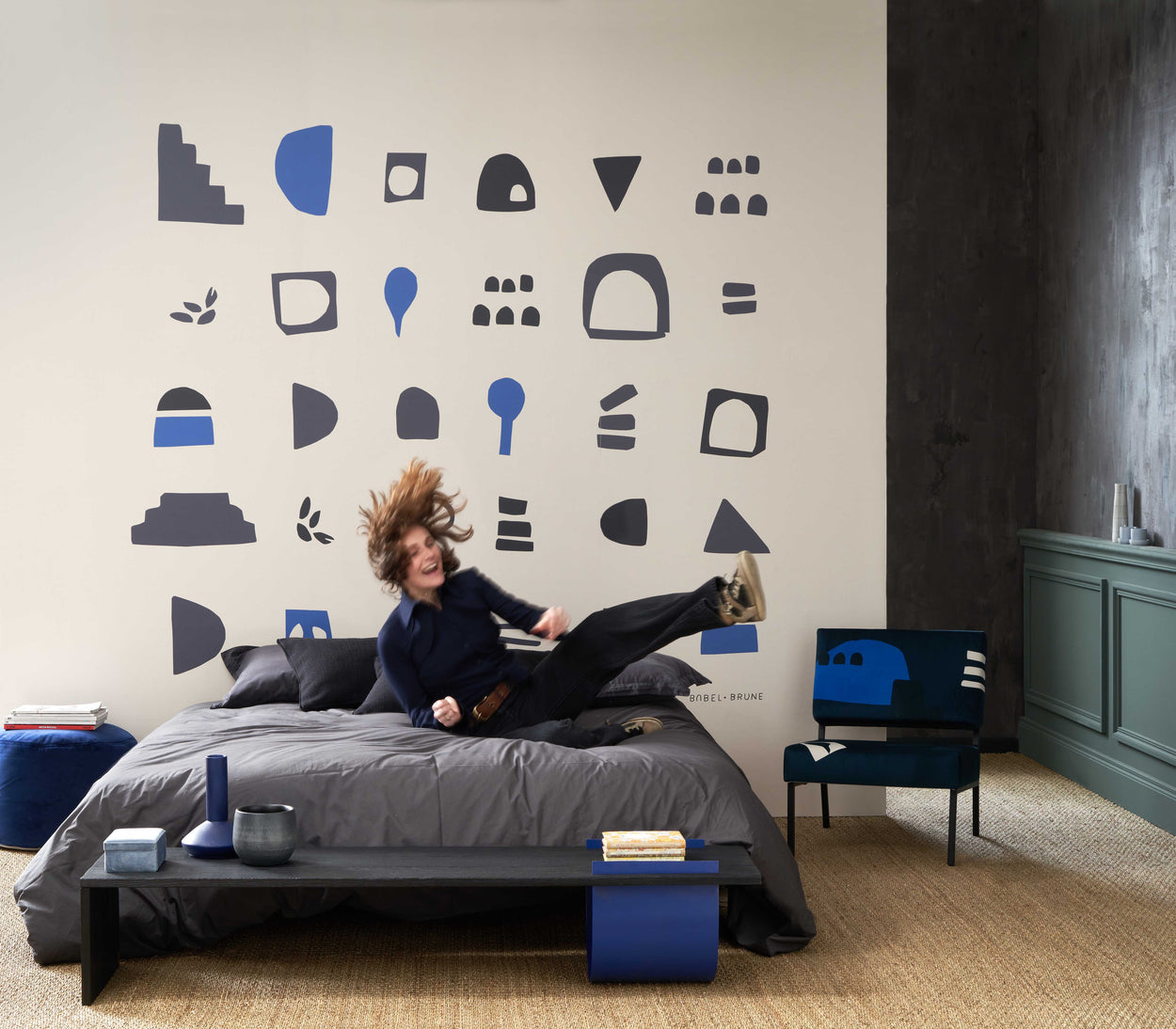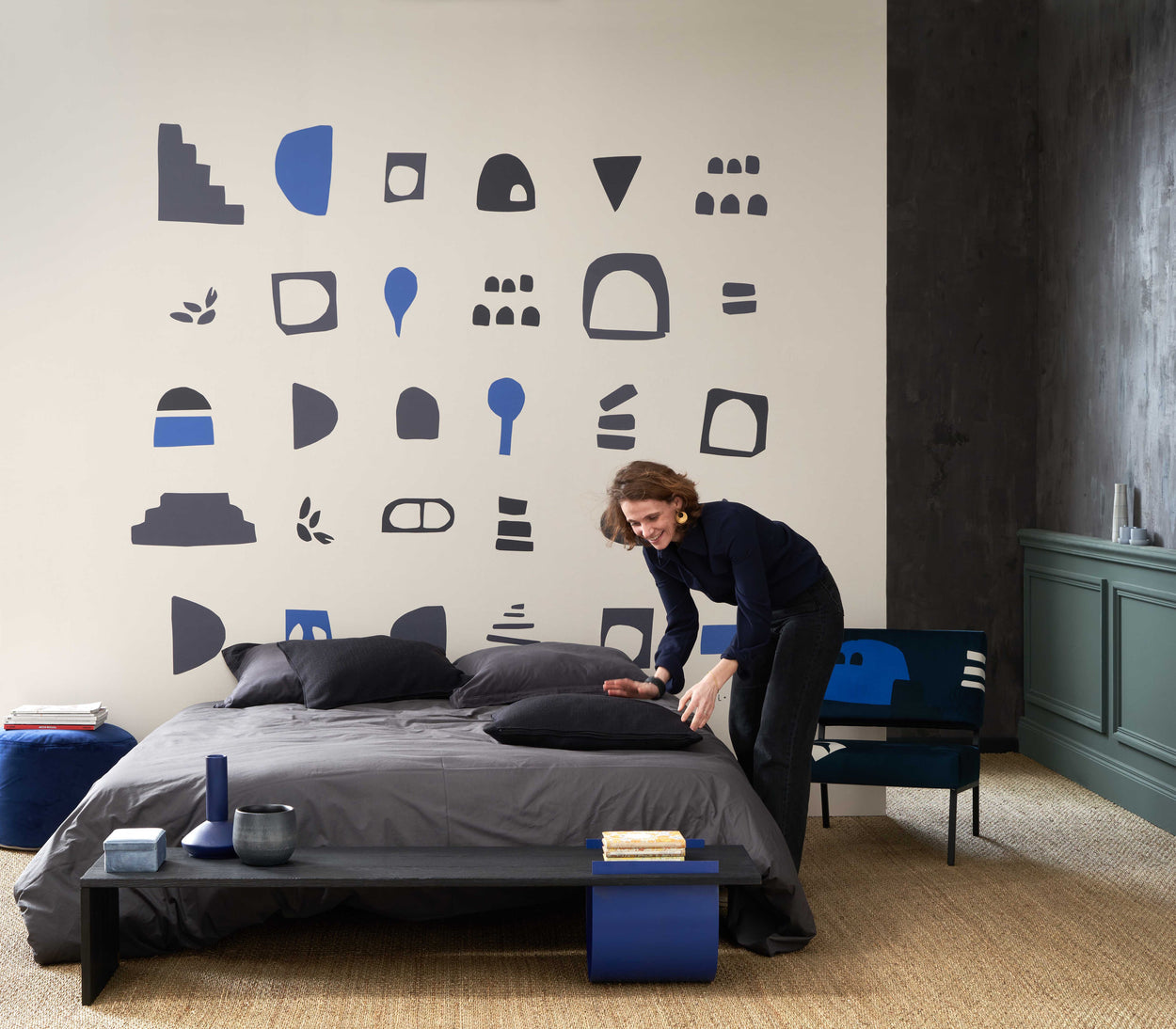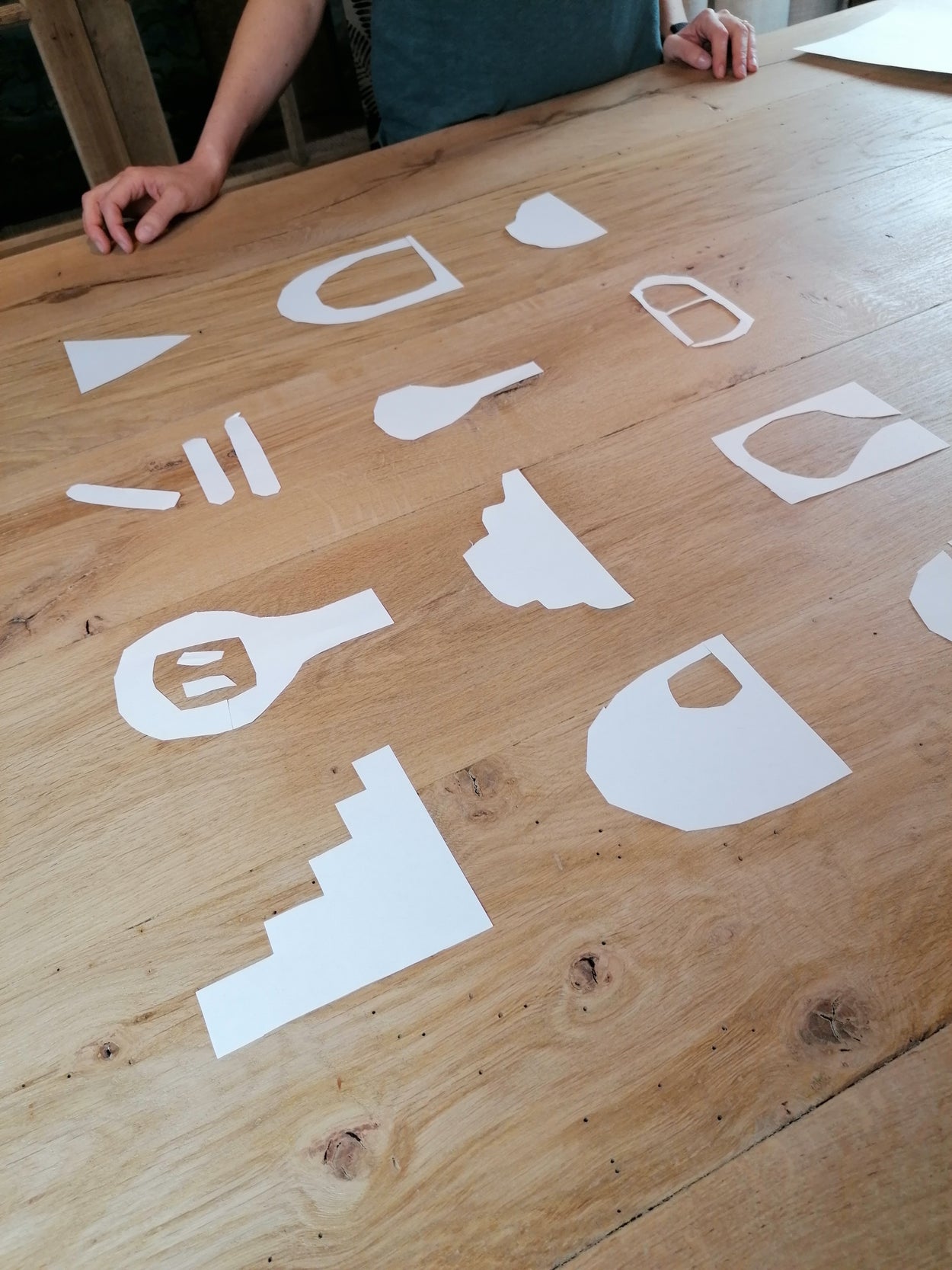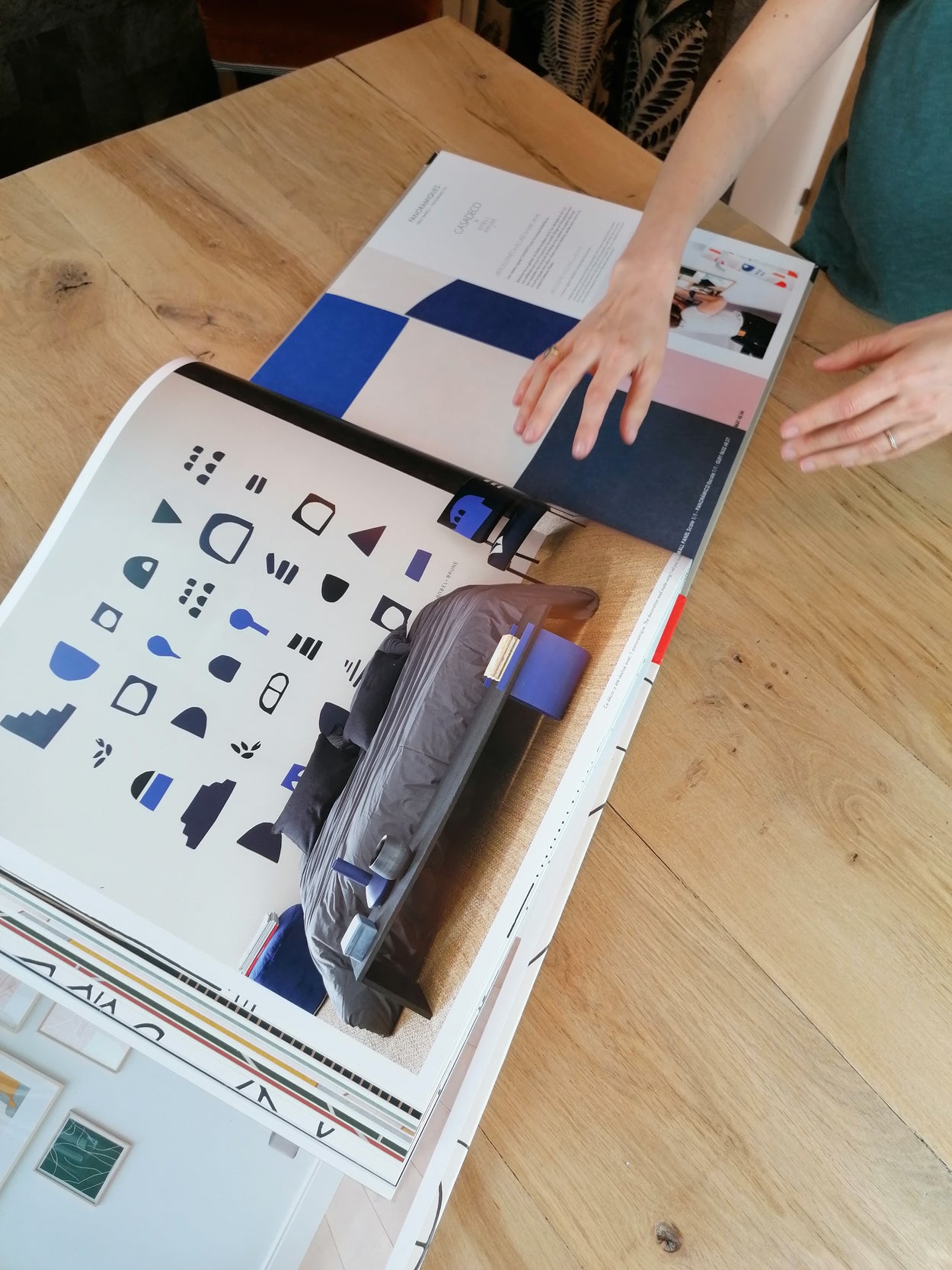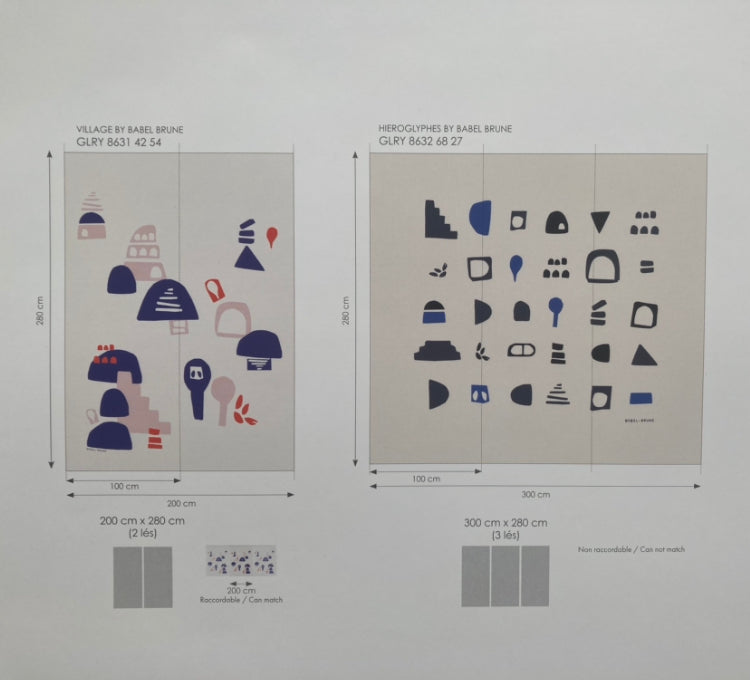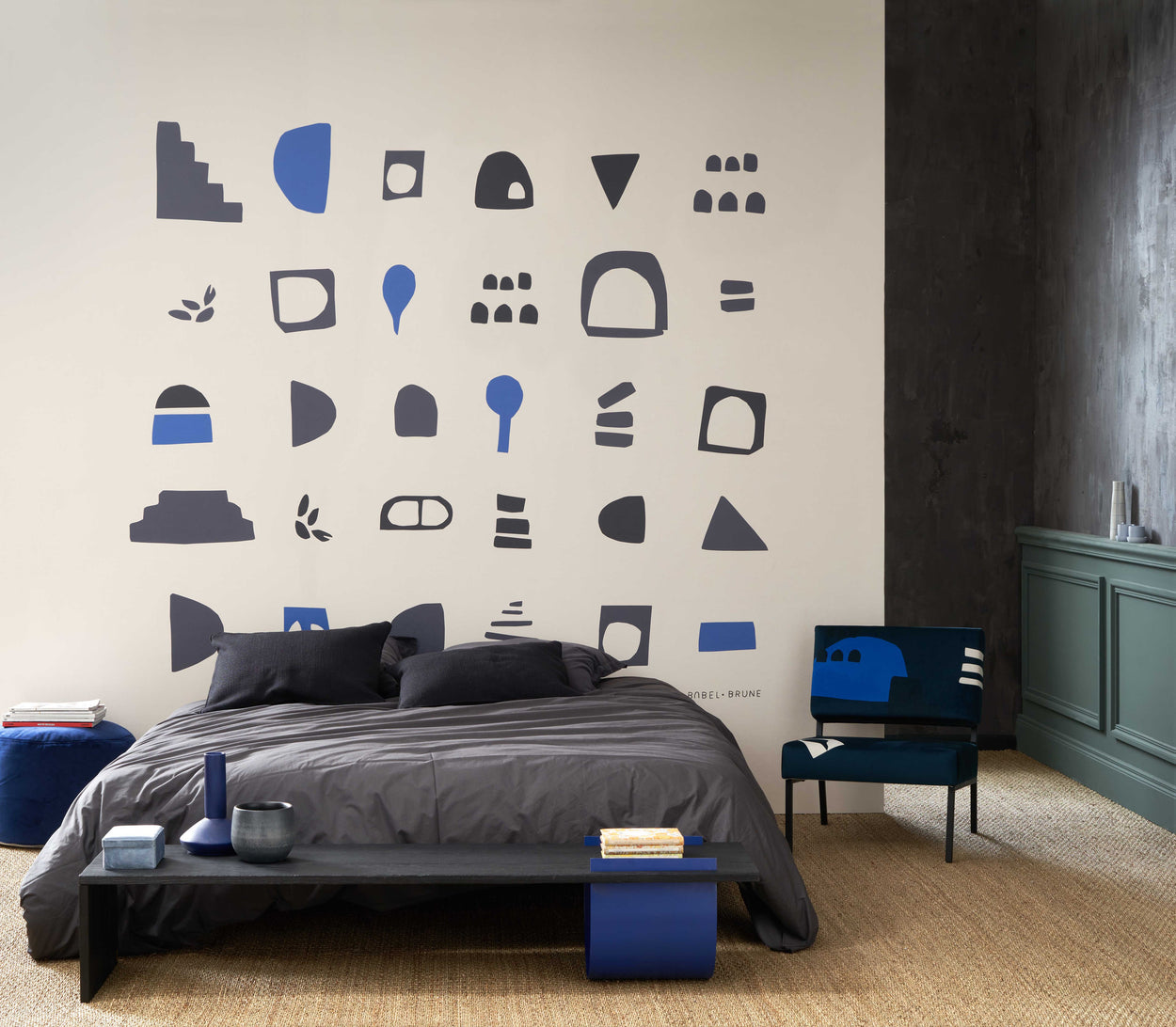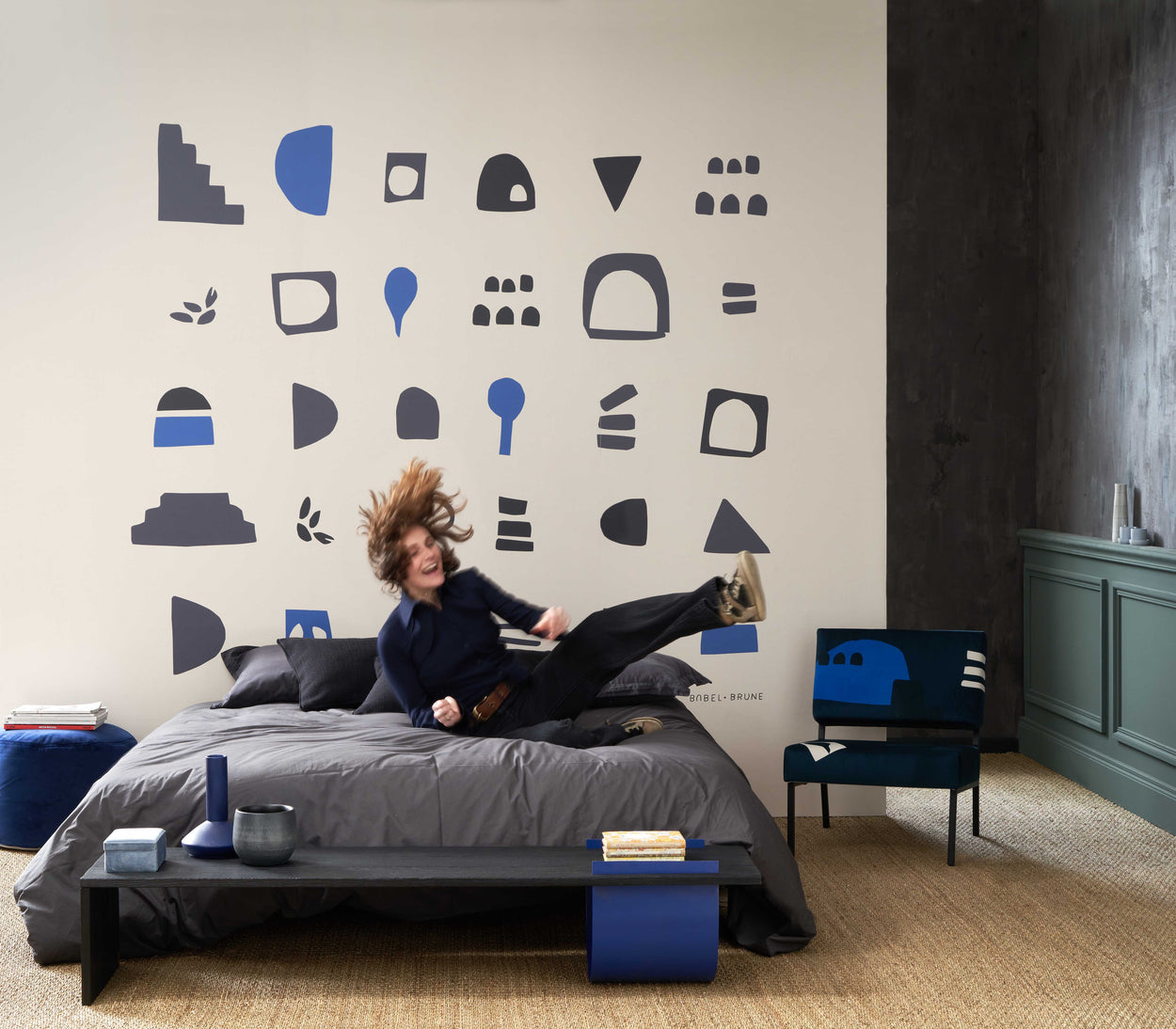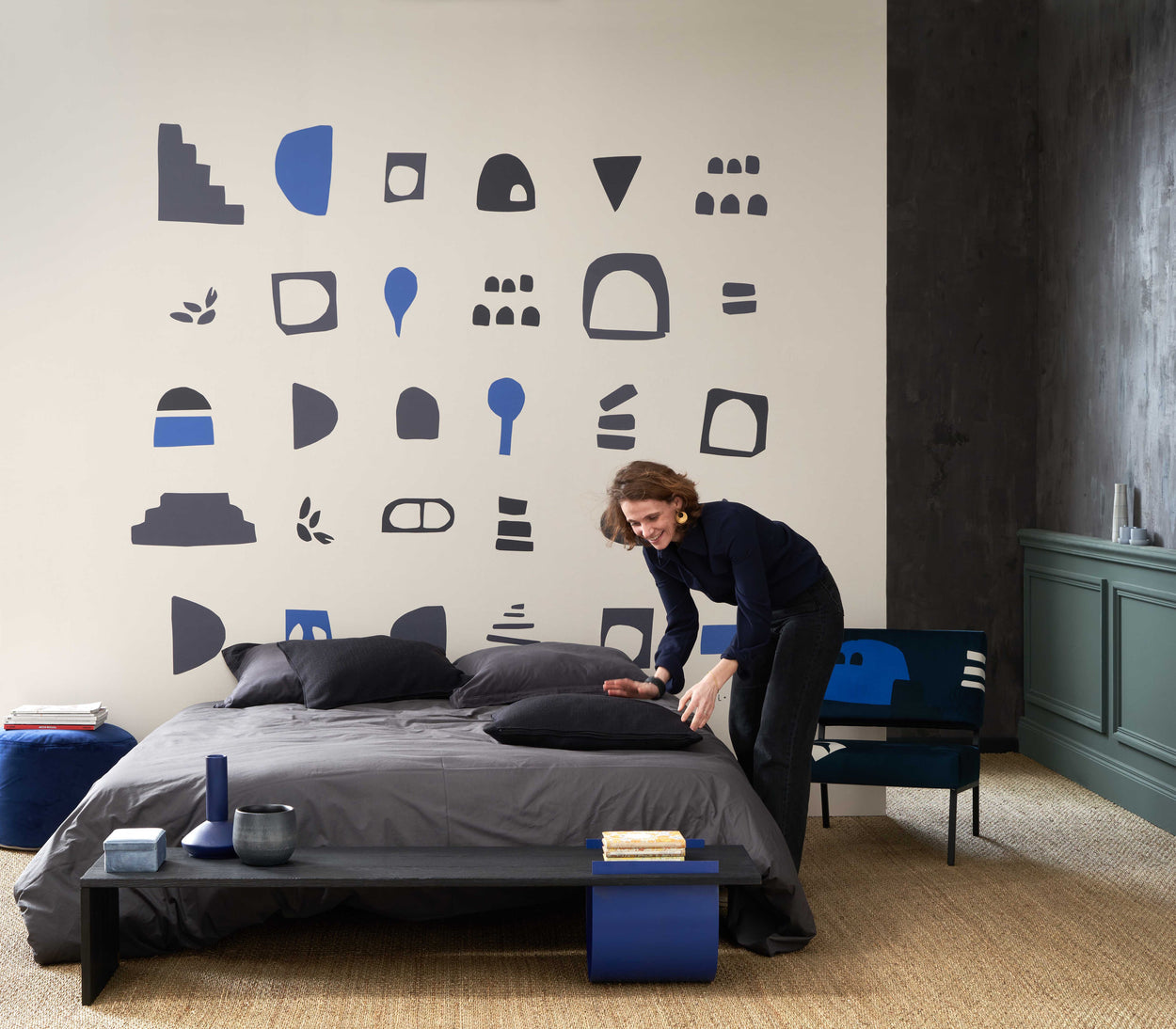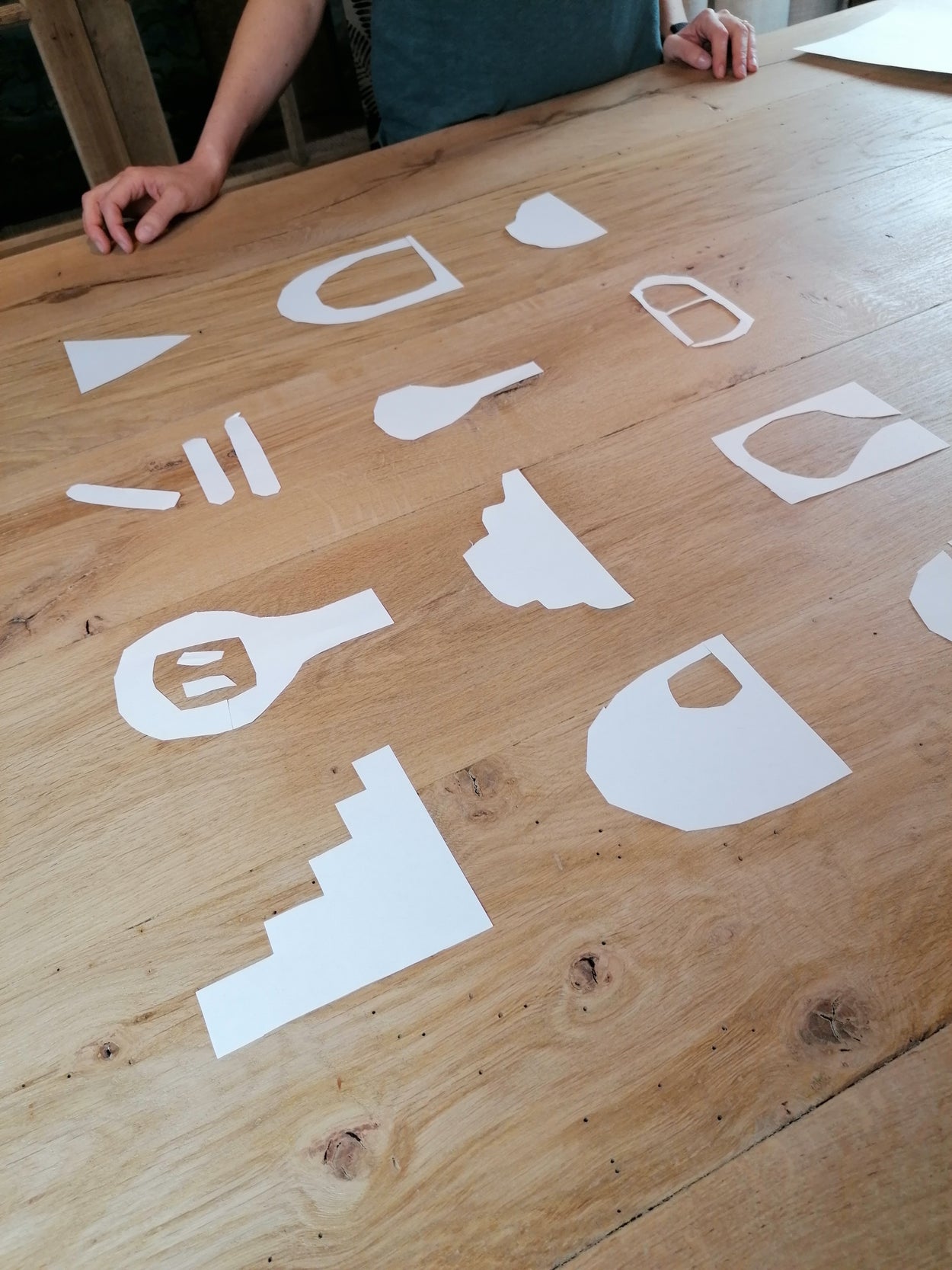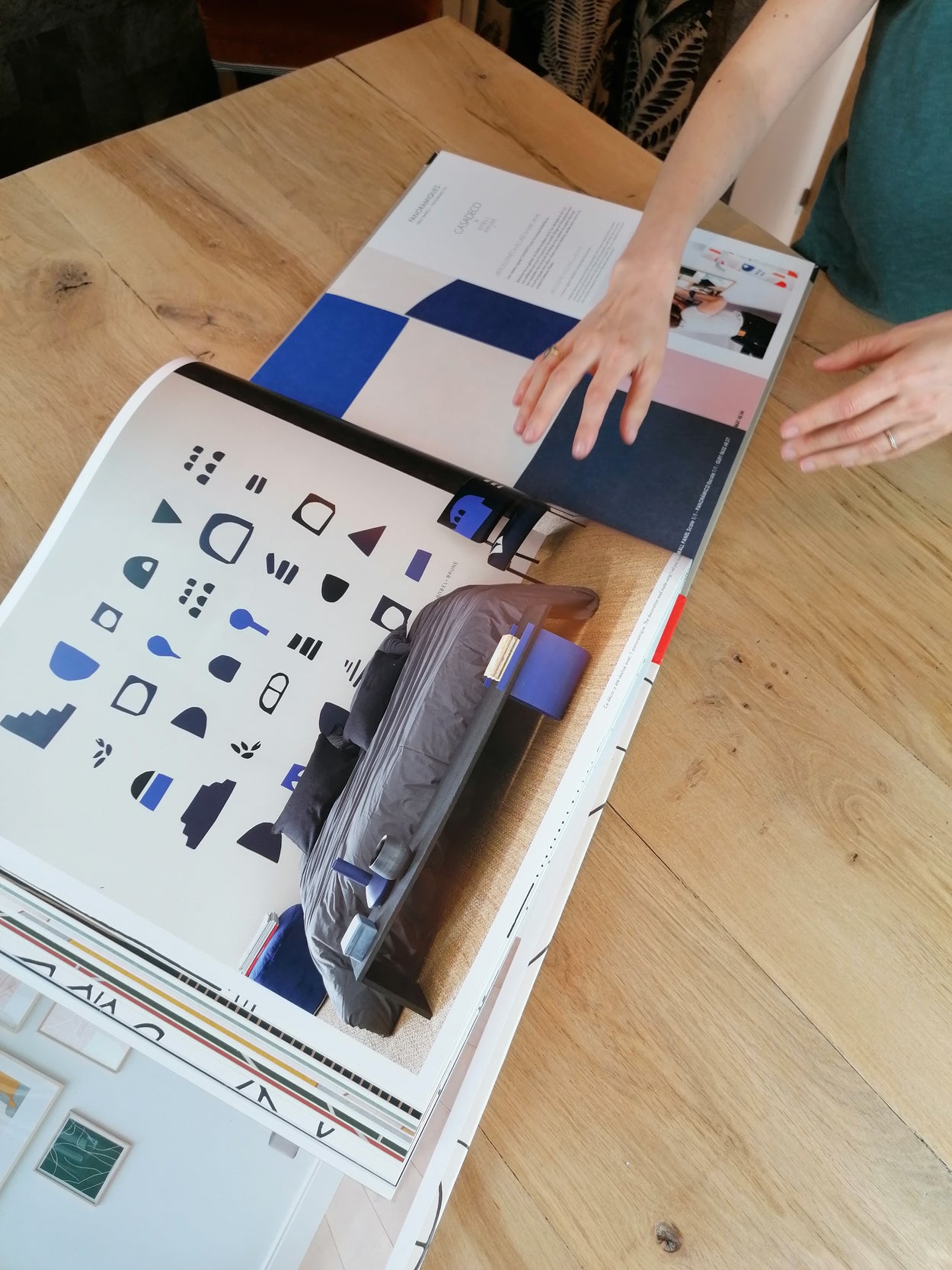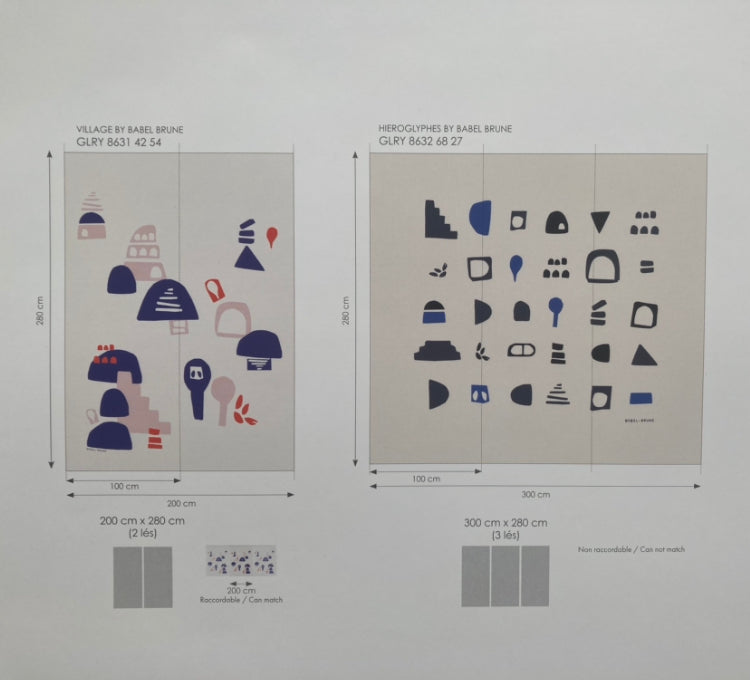 Hieroglyphs Wallpaper Panoramic
For this collaboration, Babel Brune and Casadeco have imagined two panoramic wallpapers, Hieroglyphs and Village. Both are inspired by Matisse's artwork, in which he works with paper cut-outs.
Each panoramic explores characteristic Babel Brune motifs: Hieroglyphs has the timeless, elegant deep shades of Babylone Blue. It features a set of mysterious symbols, evoking an ancestral language. The kind one might find during an archaeological expedition in the High Atlas Mountains.
Key information :
Dimensions: W 300 cm x H 280 cm. (3 Strips, each 100 cm x 280 cm)
Material: Non-woven
Not connectable
Design and manufacture: France
Install by gluing the panoramic onto the wall. For non-woven wallpaper like this, all you need is glue, a knife, a soft smoothing brush and a ruler.

1. Make sure your wall is smooth, dry, clean, and dust free. Using a pencil, draw a vertical line for laying the first length straight.
2. Apply glue to the wall evenly. Affix the dry strip of wallpaper to the glue that you just applied to the wall.
3. Using the brush, remove any air bubbles starting from the center. Trim the top using a knife and ruler to maintain a straight edge. Immediately remove excess glue with clean water and a damp sponge.