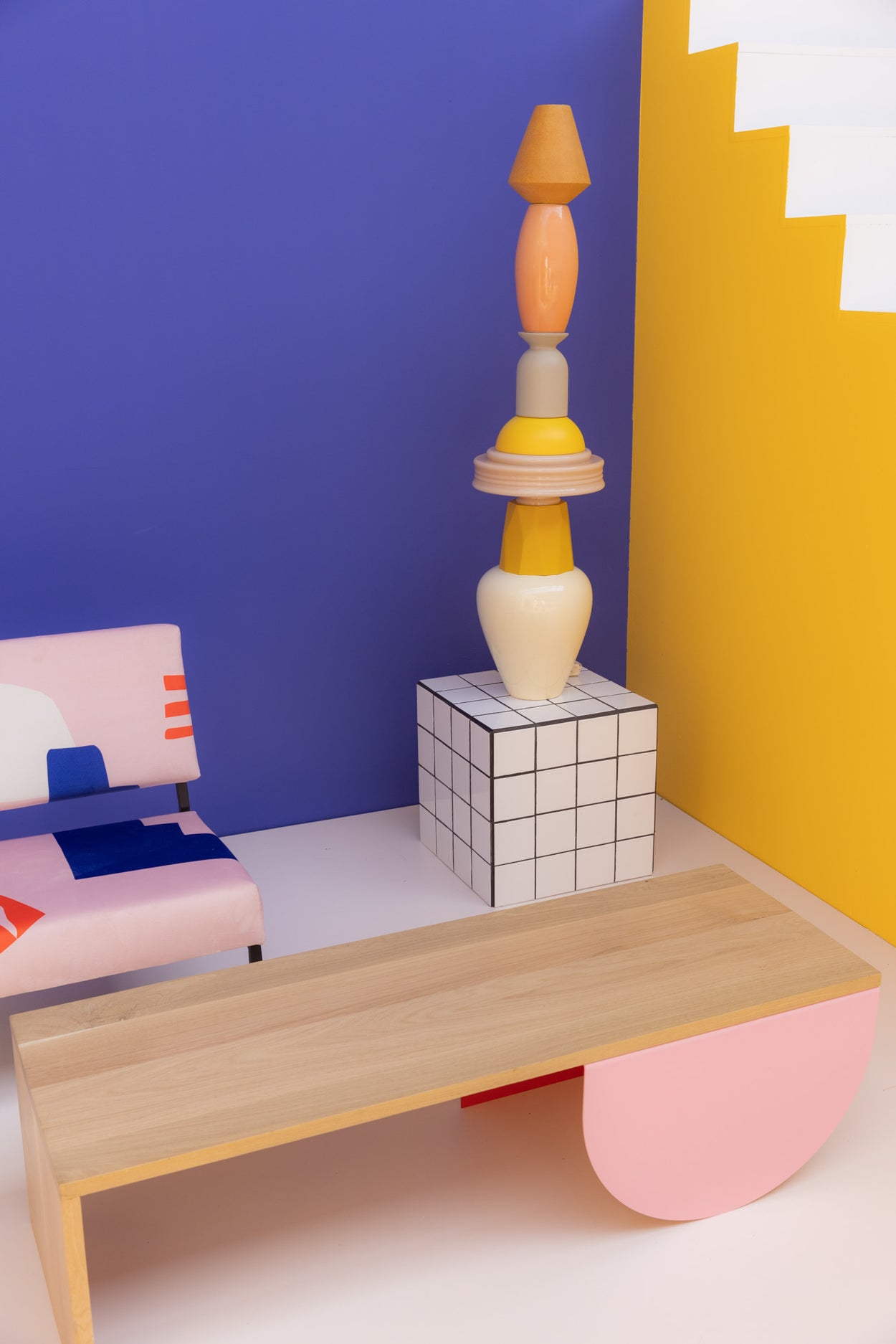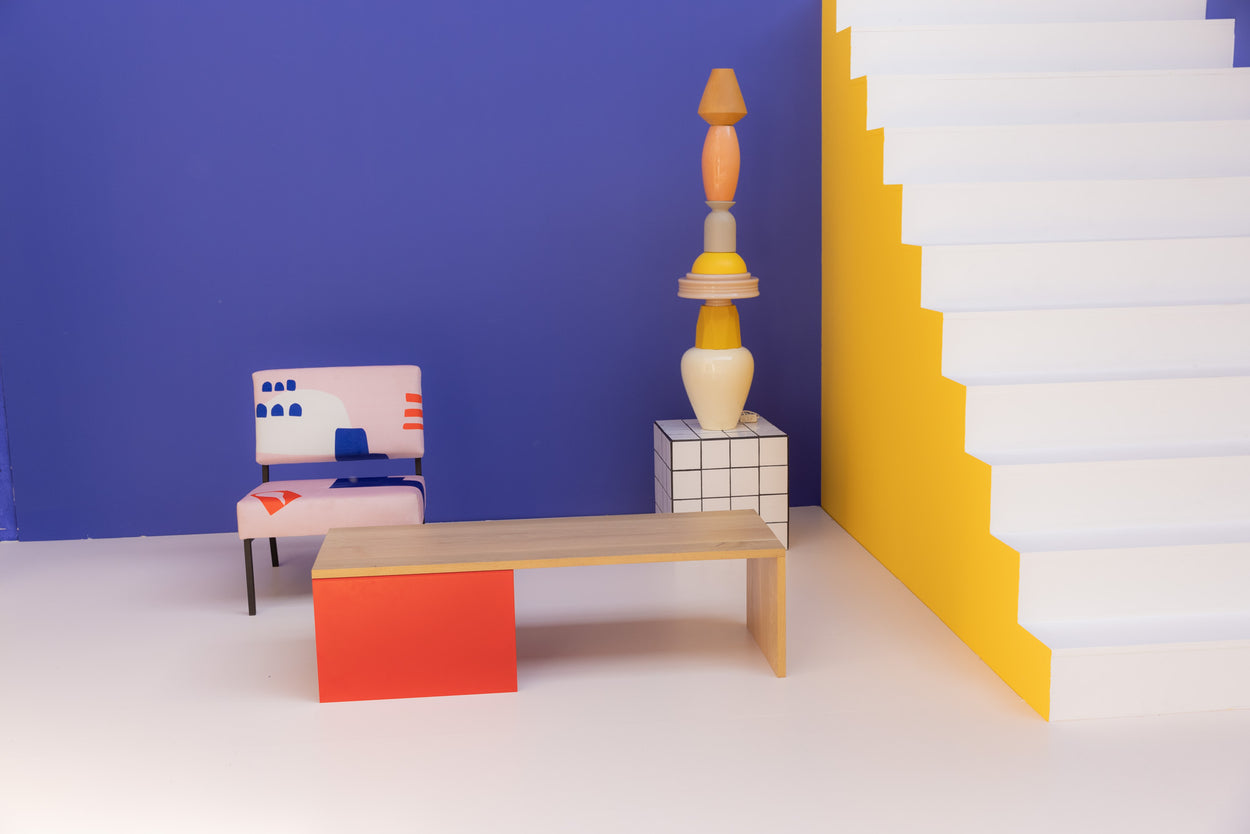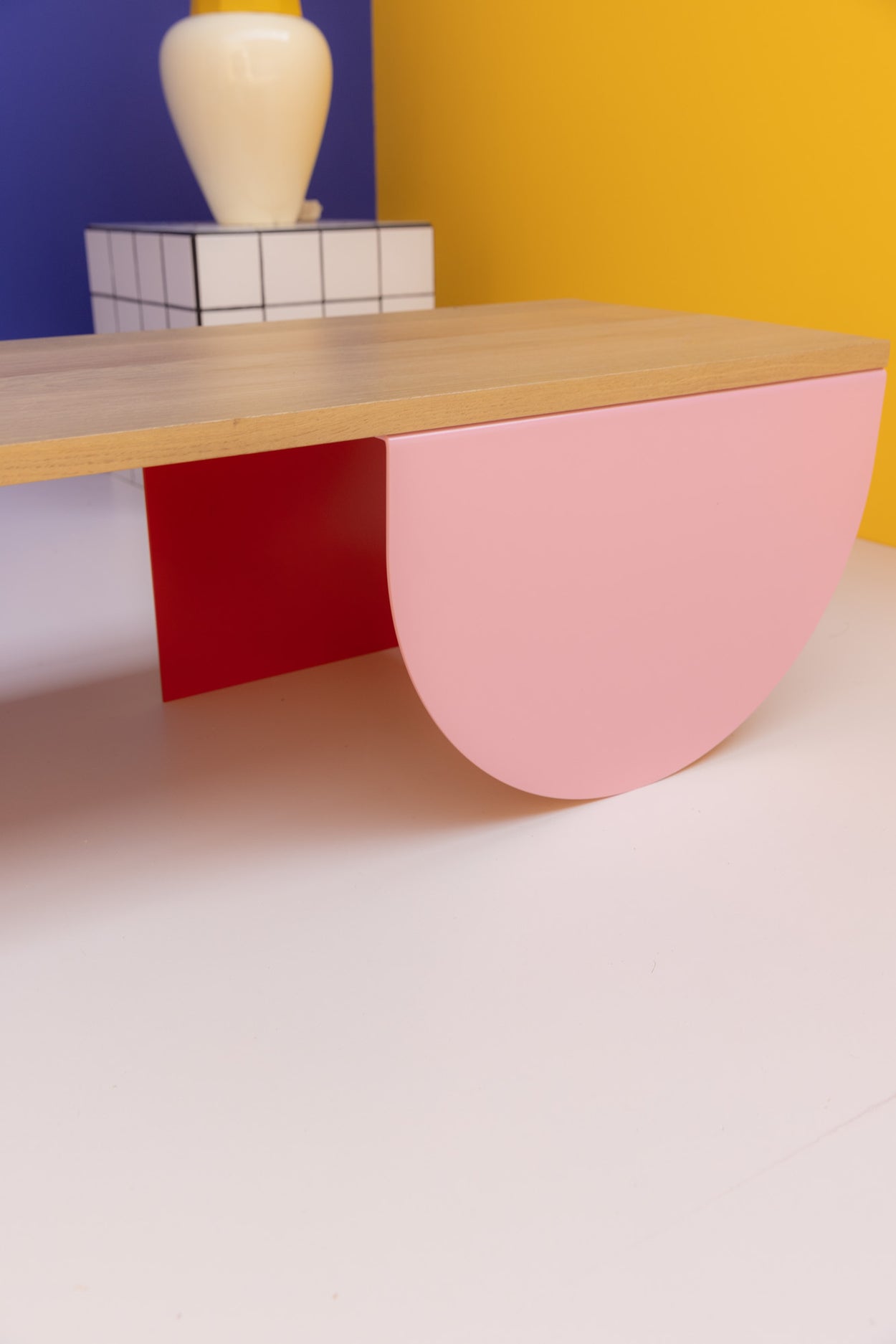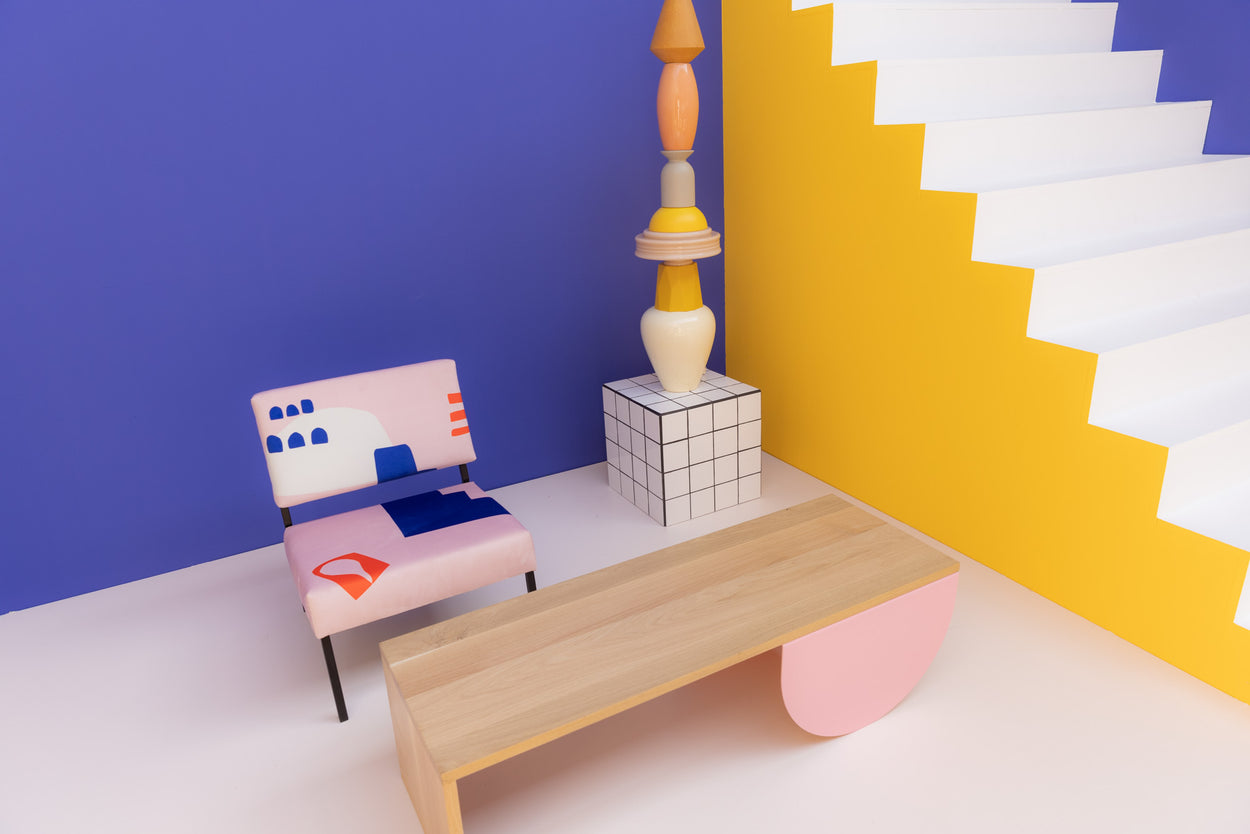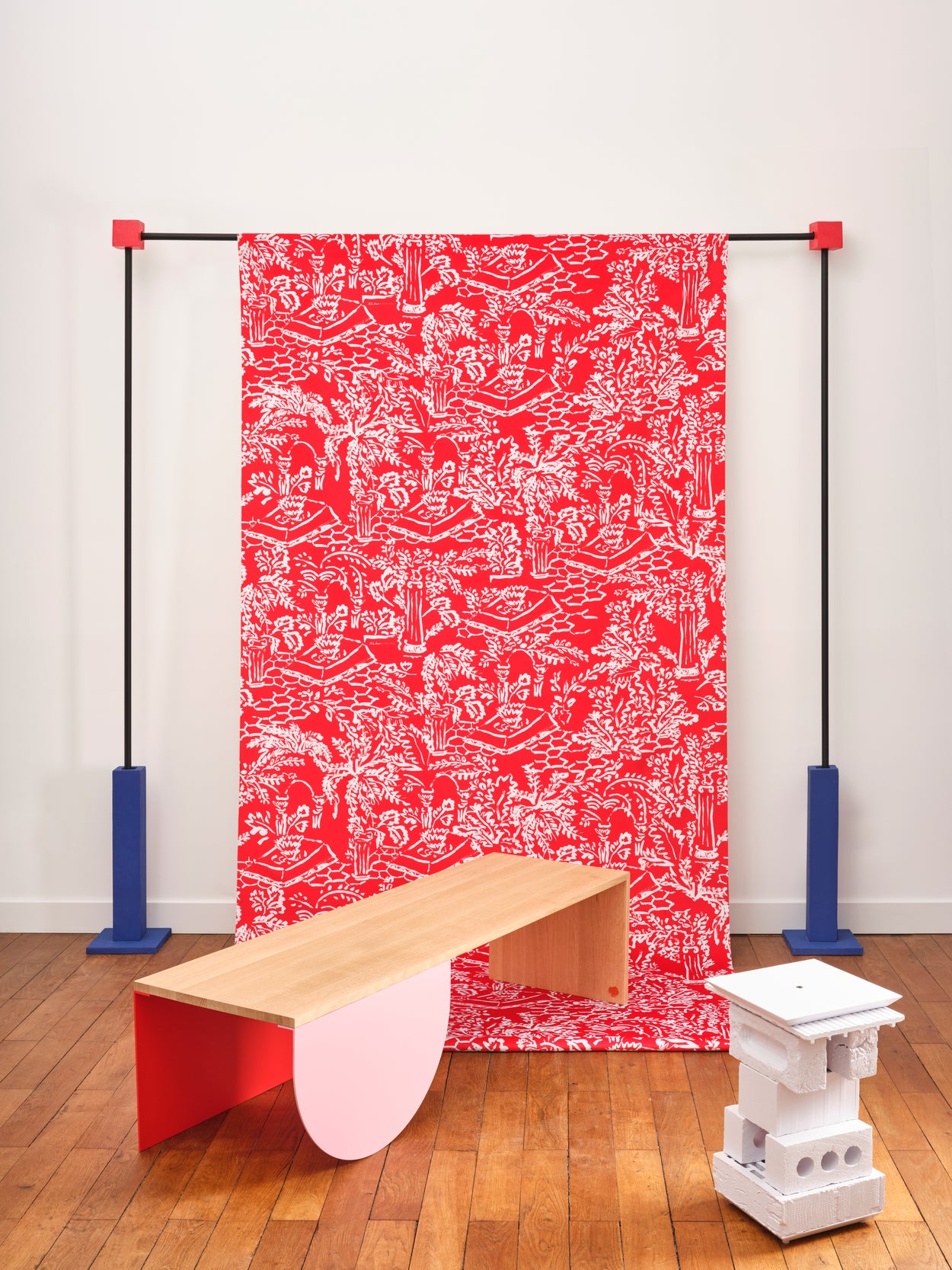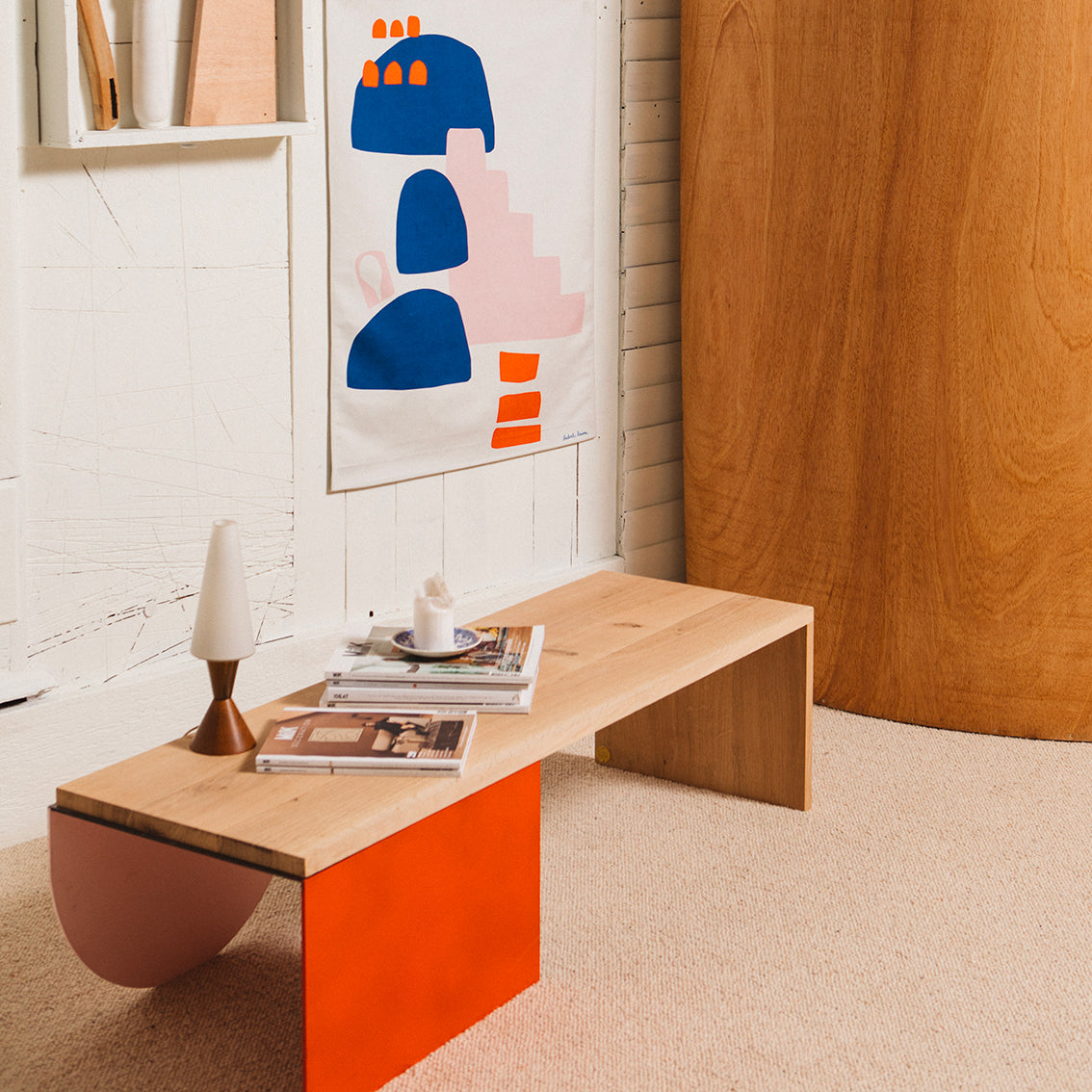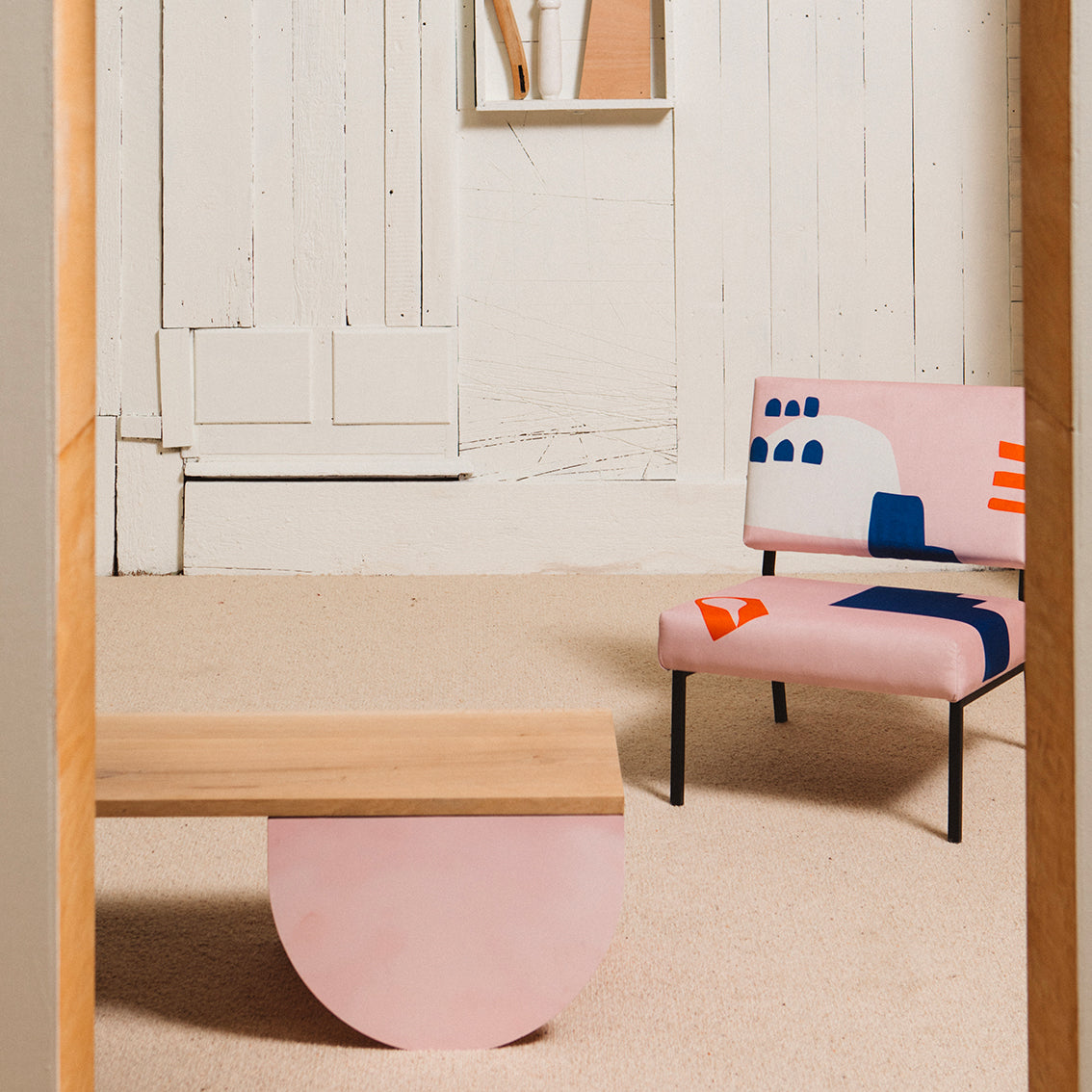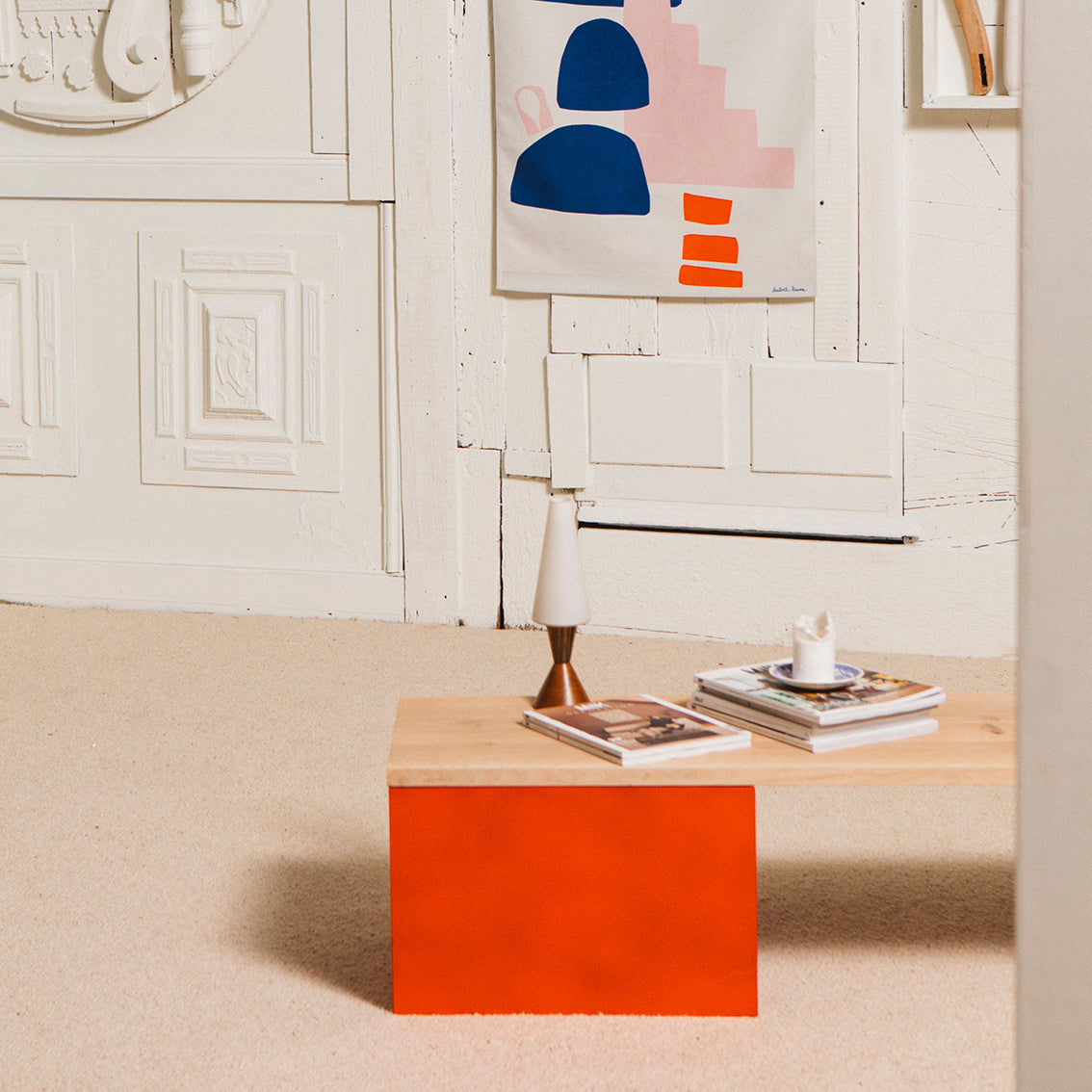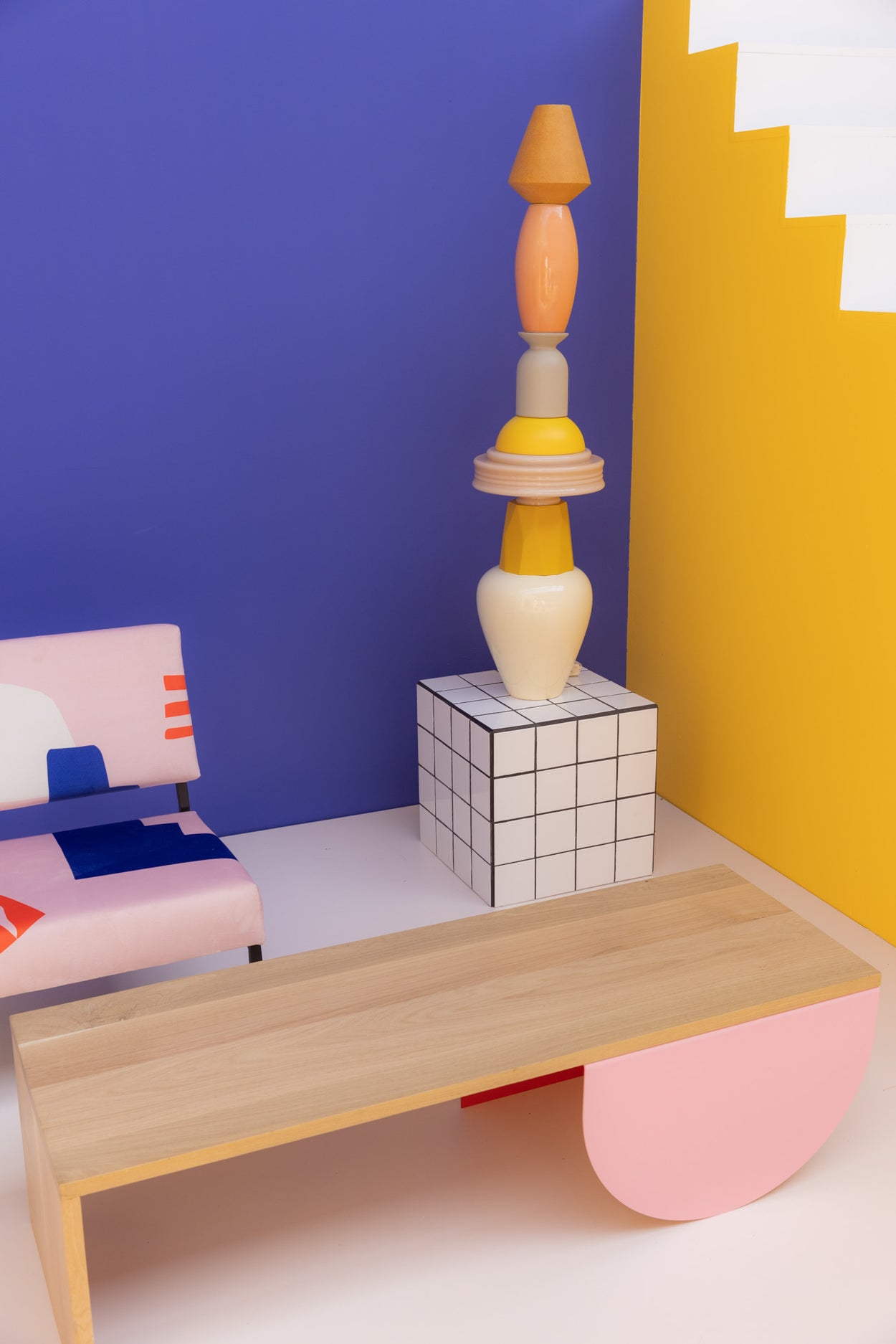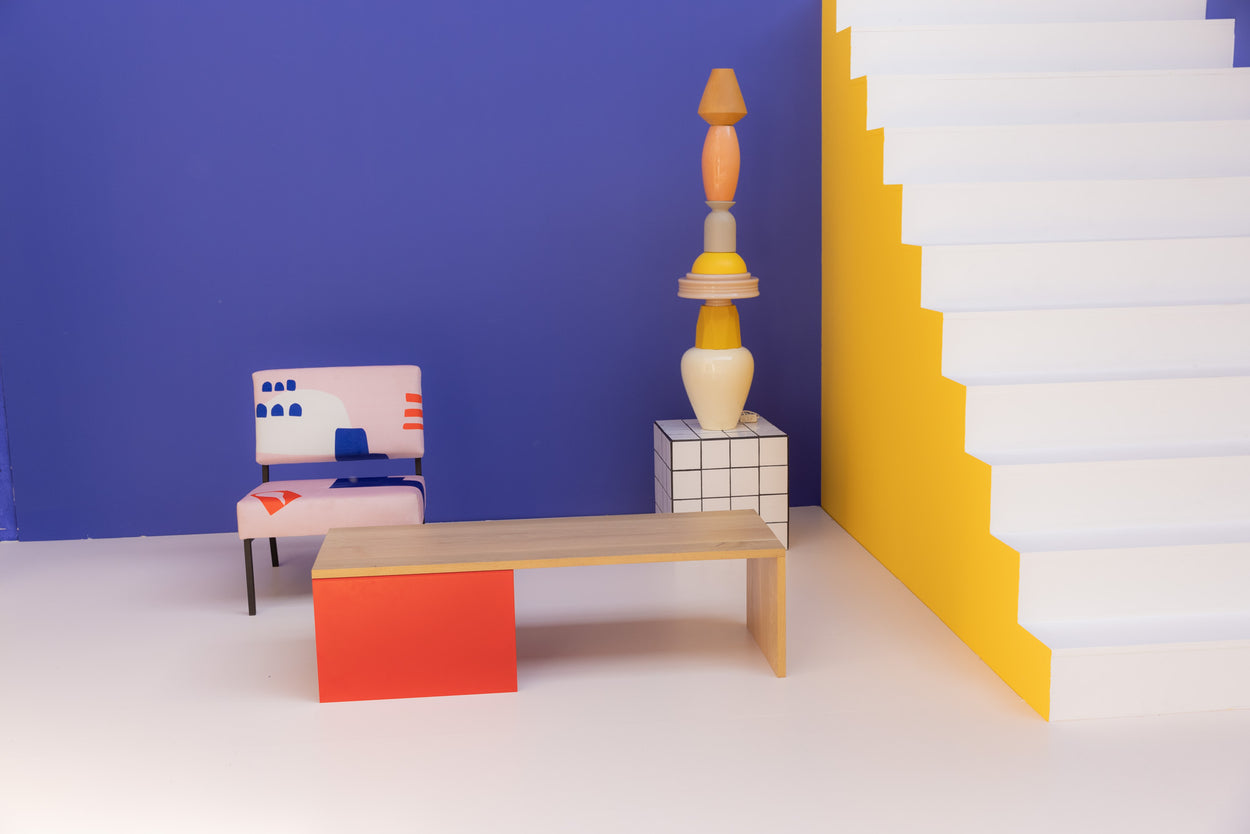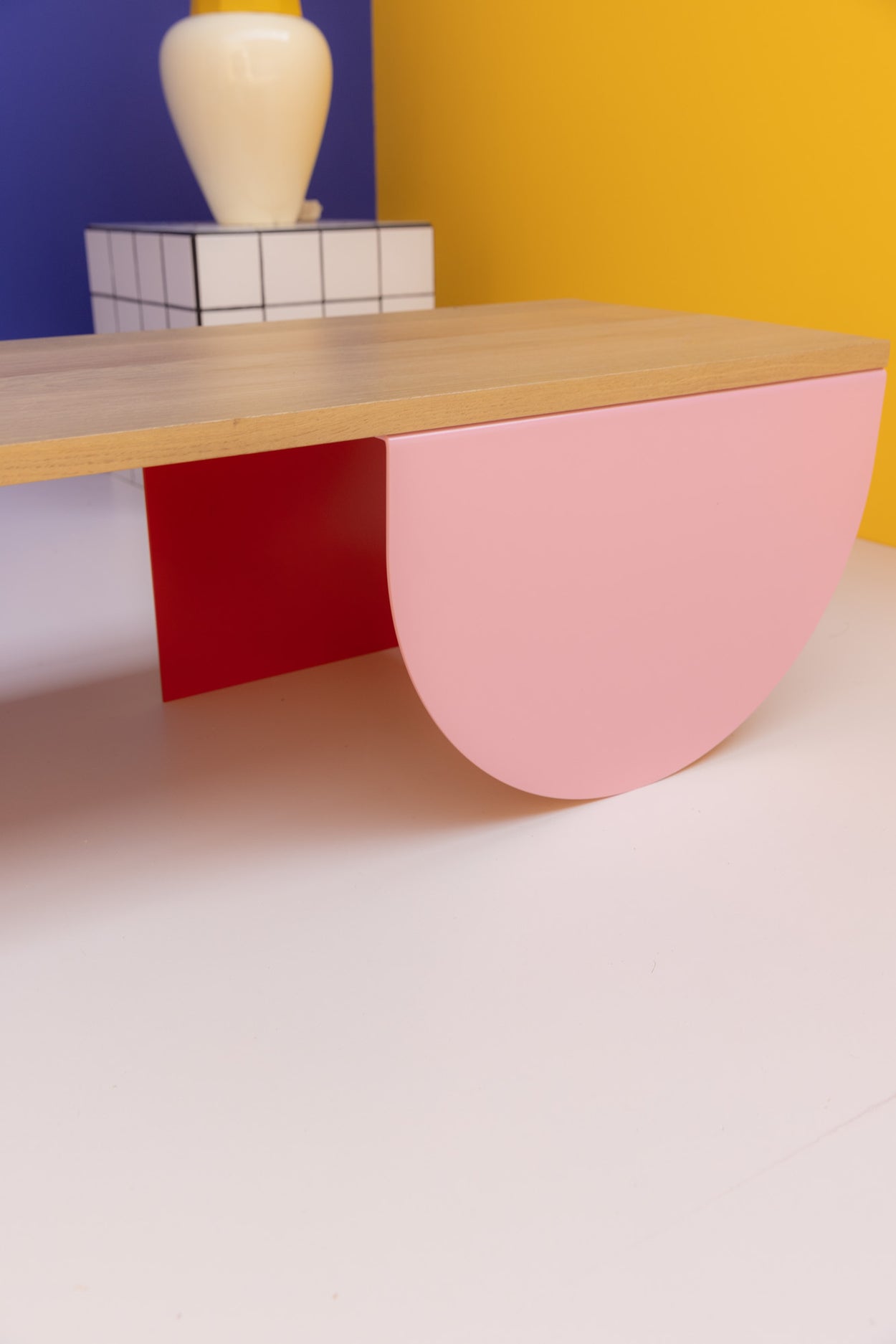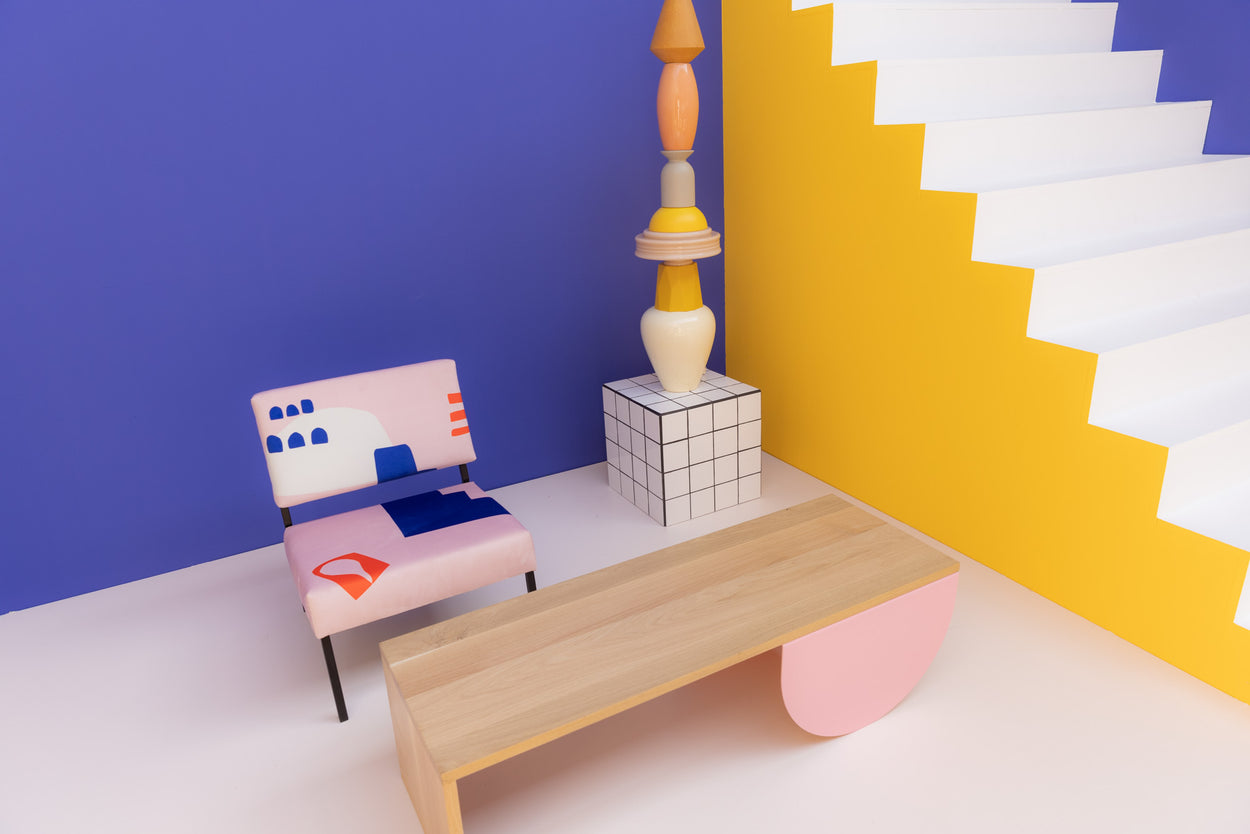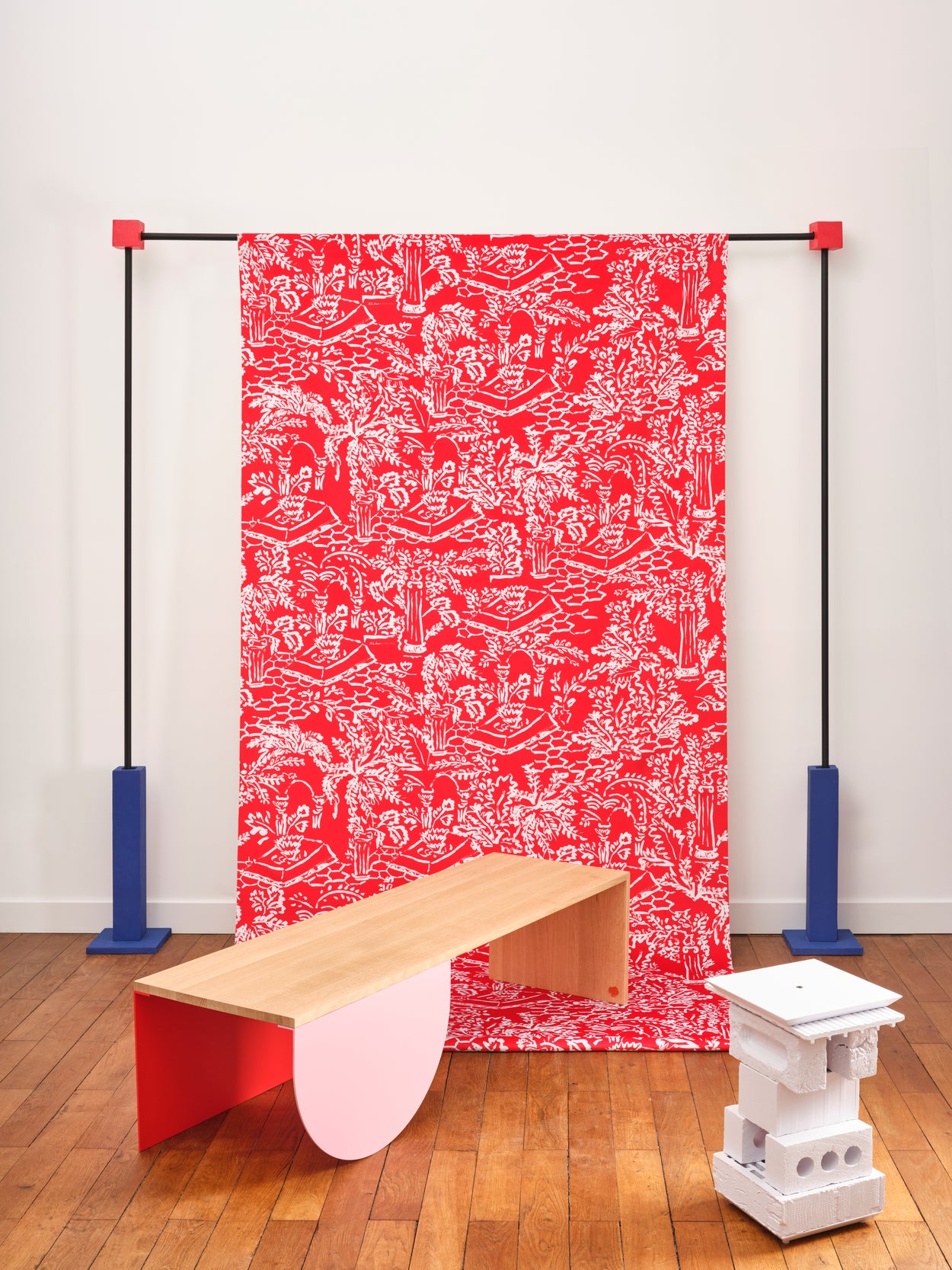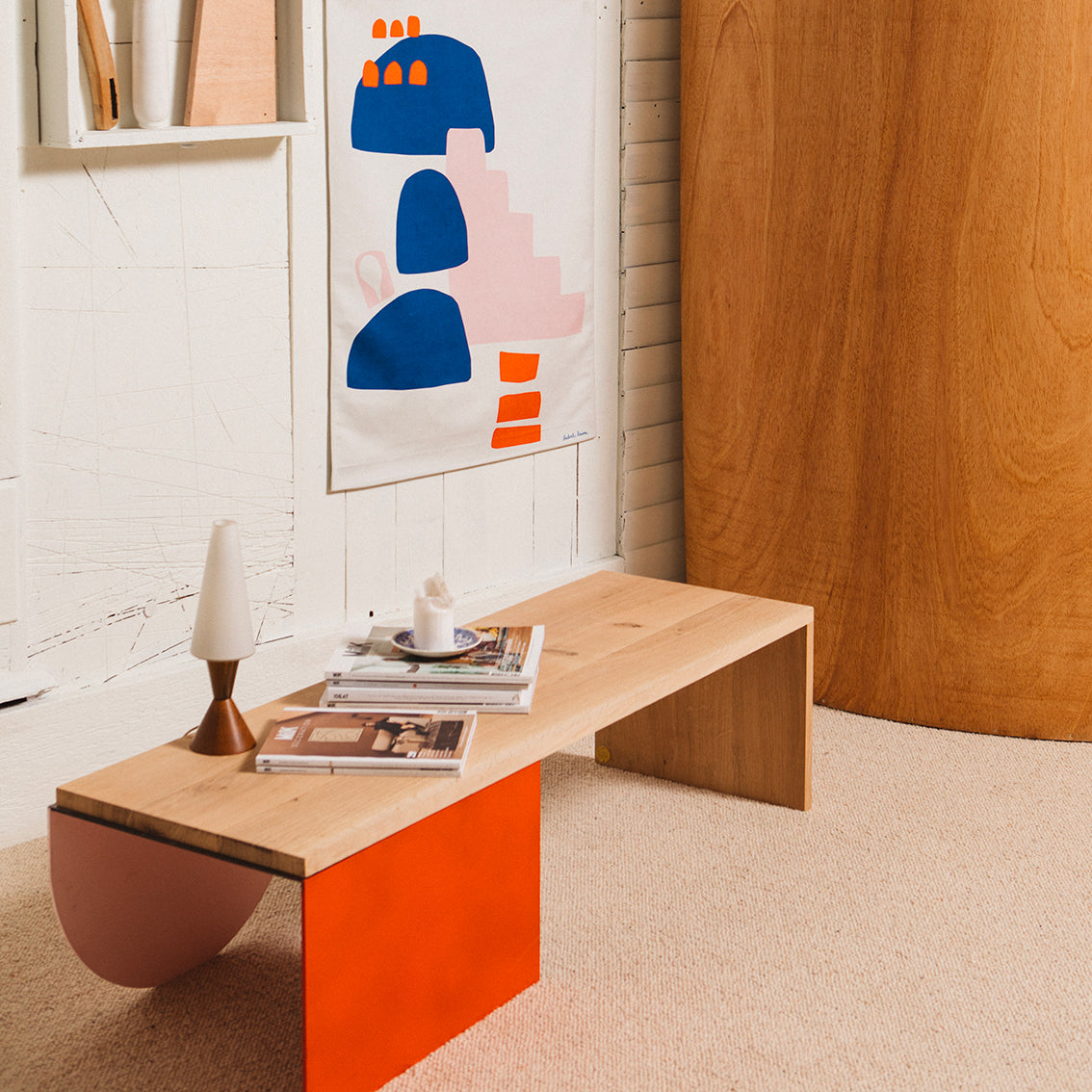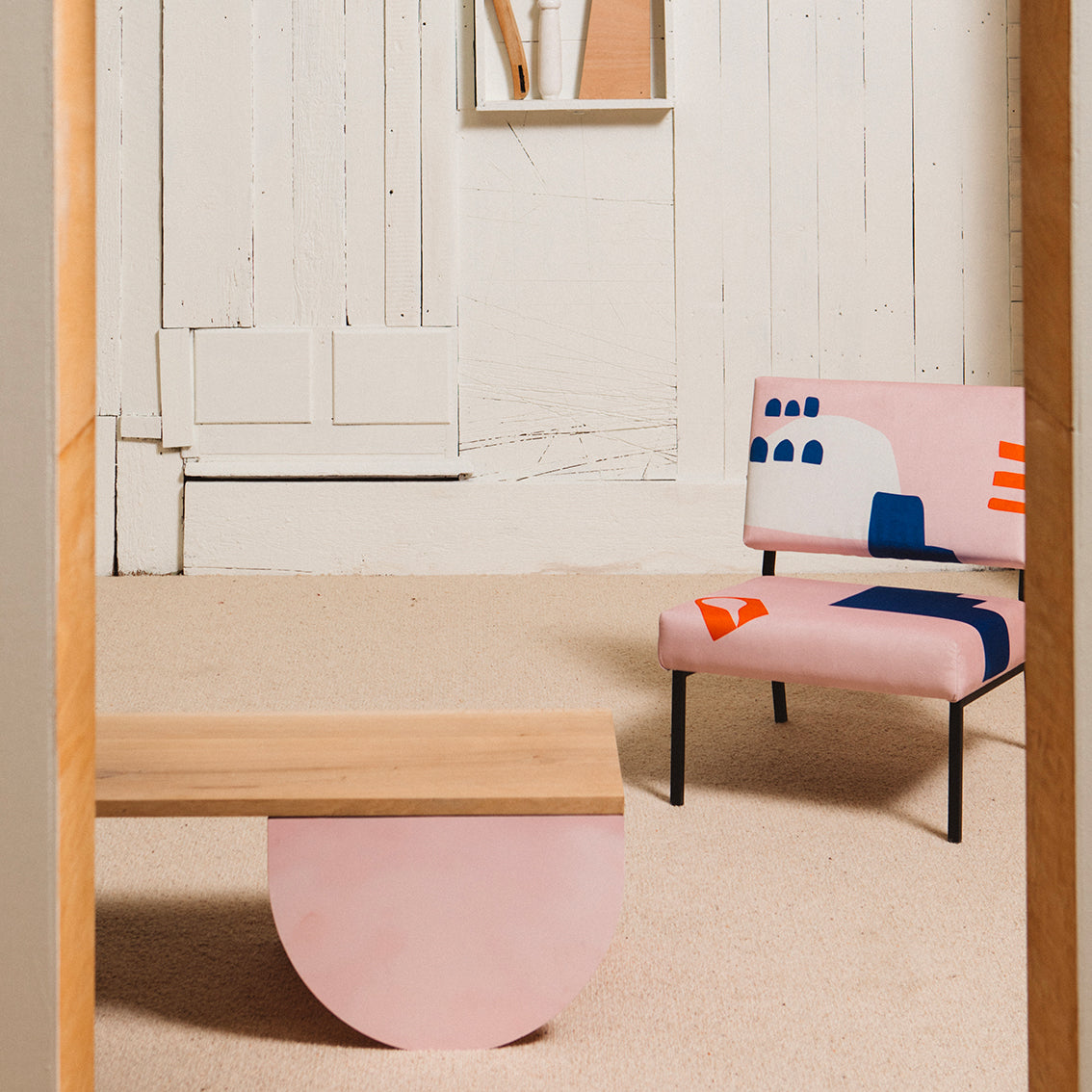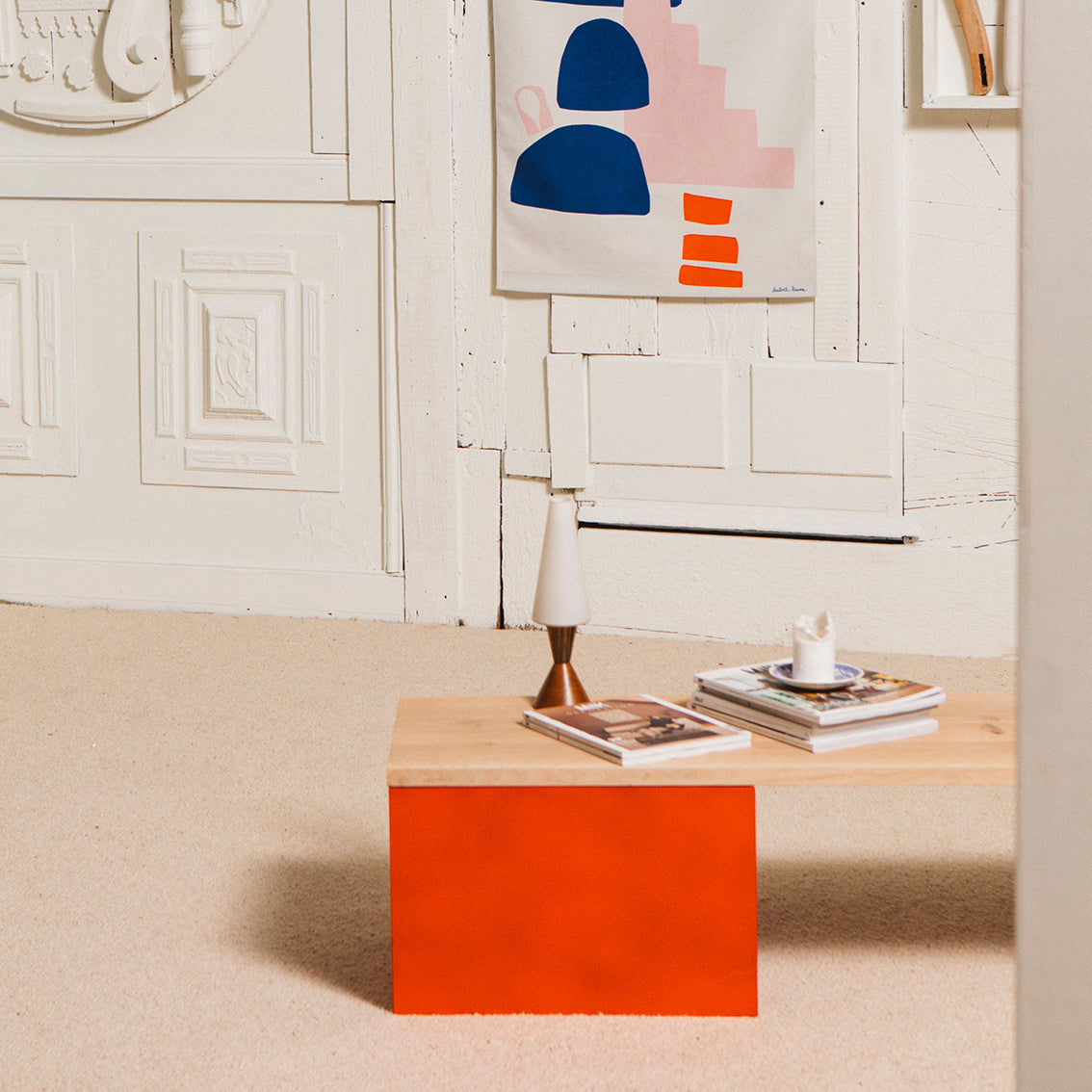 Babel Two Coffee Table - Babylone Pink
Little sister, of the Babylone Blue coffee table, this coffee table marries the zesty pink and red colours of the Babylone Pink coffee table with solid blond oak. The steel leg finishes a structure which has clean lines and quality finishing.

This piece brings strength and softness to your interior and is the ideal focal point for a living room.
Discover another version of the Babel One Coffee Table, in charred oak, part of the Babylone Blue Collection.
Practical information:
Dimensions: W42 x H35 x L130
Materials: Solid Blond Oak
Base: Pink and Red Powder-coated Steel
Design and manufacture: French
The steel leg is manufactured and powder coated in a workshop located in the Lille region, France. The table is then assembled in Roubaix, France.
This table was designed by Clémence, founder of Babel Brune.